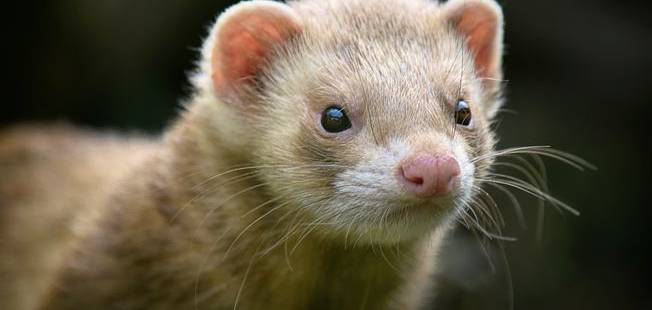 Mink breeding.
|
Posted on 2023-01-13 12:35
As of 1 January 2023, Sweden dropped all temporary restrictions on mink farming put into place following the dramatic spread of SARS-CoV-2 on fur farms during the pandemic.
Movement of live minks and establishment of new mink farms was forbidden in Sweden during 2022, but a decision was made to discontinue the efforts this year based on the assessed risk to human life from COVID-19 being lower.
Sweden's Board of Agriculture admits that the risk of disease introduction to minks remains, but that the Swedish mink association's health programme could reduce the risks.
The majority of surveillance of mink health on the country's fur farms will now be the responsibility of the Swedish Mink Association, Svensk Mink, and their programme Minkhälsan. Djurens Rätt has criticised this programme, which only demands one additional visit by a veterinarian per year, compared to what is required in the legislation.
I am very concerned that the mink industry will be responsible to do something that they couldn't handle before – to keep the minks healthy. Even if the risk for humans is lower, it is still not negligible. There is a risk that minks become seriously ill and die in the already inadequate environment they are living in.
Camilla Bergvall - President, Djurens Rätt
Djurens Rätt has also reported that several mink farms didn't follow the restrictions during the pandemic, and that there were long periods when they weren't controlled. One farm was infected during 2021, even though farm workers were vaccinated and the breeding ban was in place. The whole farm can become infected if only one single worker comes in with infection, with higher mortality and respiration problems in the minks as a consequence.
In neighbouring country Denmark, mink farms are also permitted to restart operations 2023, after two years of closure following the mass culling that shocked Europe. However, the country has introduced strict conditions with comprehensive testing and restrictions, as well as economical support for farmers that instead chose to close their farms. Almost all previous Danish mink farmers have accepted the payout and invested in other businesses rather than reopen their farms.
Public health risks
Disease transmission between minks risks a virus evolution that could make the disease more dangerous for humans.
Fur farming and public health
Ban on fur farming
The European Citizens Initiative Fur Free Europe is calling for a ban on fur farming and the sale of farmed fur products across the European Union. Do you support this ban? Add your name now.
Posted on 2023-01-13 12:35