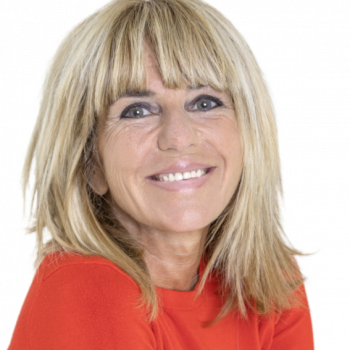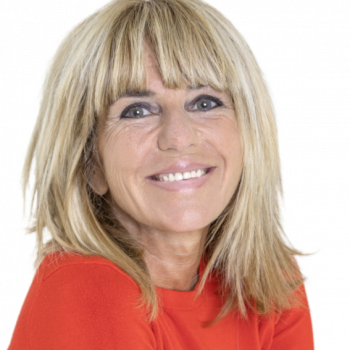 Until now, we didn't think too much about it.
It's true, we rarely told ourselves how vital it was to pamper our lungs. We didn't think about it on a daily basis anyway ...
The Covid-19 crisis has dramatically changed that.
Keeping our breath has become a priority, when thousands of people around the world have unfortunately lost it.
"Is it okay to breathe at least?" Are you sure ? ".
I believe that for two months, we have necessarily all asked this question to a parent, a child, a neighbor.
And this concern should perhaps be kept in mind when all this is over.
Because in "real life", outside of the pandemic I mean, many factors affect the health of our lungs.
Cigarette ?
Yes, smokers see enough horrifying photos on their packages to know this.
Pollution ?
We know about it too, thank you.
But what we measure less is the role of food on our lungs . Health on the plate, again and again ...

At the table, our lungs have an enemy: processed meats [1] !

Yes, ham, sausages, cold meats in general promote certain lung diseases.
Indeed, if the link had been made for cancers [2] and cardiovascular problems, it would also apply to chronic respiratory diseases.
The meat would also attack the lungs and bronchi.
A study clearly revealed this in August 2019 [3].
Its methodology?
Analyze data collected from 87,000 American nurses (with an average age of 36.8 years) over an average of twenty-six years, between 1991 and 2017. Seriously, then!
However, this study shows that cold meats increase the risk of developing a disease of the bronchi: chronic obstructive pulmonary disease.
The broncho what?
Chronic obstructive pulmonary disease (or COPD, it's simpler), aka one of the four chronic diseases that the WHO urges us to fight against.
If you've never heard of it, you necessarily know it: it includes pulmonary emphysema, of which the singer Christophe recently died.
And the interpreter of the "Blue Words" is far from being the only victim of COPD ...
This disease affects 250 million people worldwide, and is the third leading cause of death! In France, that makes 1.7 million people and 16,000 deaths per year on average.
Oh yes anyway !
Its effects?
According to the definition of Inserm (National Institute of Health and Medical Research), "it is characterized by progressive narrowing and permanent obstruction of the airways and lungs, causing respiratory discomfort" [4] . It is accompanied by spitting, coughing and shortness of breath.
And, according to Inserm, it cannot be cured ...

In recent months, we have therefore known that tobacco and pollution are not the only causes. Processed meat is also an aggravating factor.

The worst part is that we are not talking about sausage addicts. No need to eat exclusively bacon to be touched ...
According to the study, women who eat cold meats at least once a week have 29% more risk of developing COPD than women who eat less!
The reason is not yet known.
"Several hypotheses have nevertheless been put forward, including one involving nitrosamines that can form from nitrites used to preserve and color cold meats" explained on the site Slate Raphaëlle Varraso and Carlos A. Camargo, two of the researchers who deciphered the data. American nurses [5].
But whether the cause is identified or not, the numbers speak for themselves.
29% more risk, for cold cuts at least once a week!
The danger is even greater if cold meats - and its "deleterious effect on young women" - is associated with tobacco and poor nutrition, as Raphaëlle Varraso and Carlos A. Camargo point out.
"We have observed that the combination of the three risk factors which are a high consumption of cold meats, smoking and a poor diet very seriously increases the risk of COPD: it is multiplied by a factor of more than six, compared to women. who do not eat cold meats, do not smoke and have a healthy diet. "
Ah, and by the way, Gentlemen, don't feel out of danger!
The work of the "Nurses' Health Study", carried out using data collected by American nurses, certainly focuses on women.
But other studies seem to indicate that the impact of a poor diet is the same for men.
The study I mentioned is just the one that seems the most reliable, because with the greatest extent.
In short, it might be worth rethinking the 7pm country ham platters and winter raclettes, right?
After all, it is possible to have good food without flesh!
Finally, let us note that, even in France, the country of charcuterie par excellence, the Ministry of Health urges us to absolutely reduce our consumption [6].
Yes but there you go.
These common sense recommendations are sometimes mocked in the name of "eating well", the preservation of French traditions.
Some do not lack air… Them!
And you ? Do you suffer from lung diseases? Have you heard of these studies?
Laurence Pieau https://alternative-vegan.com/
Posted on 2021-11-16 09:08