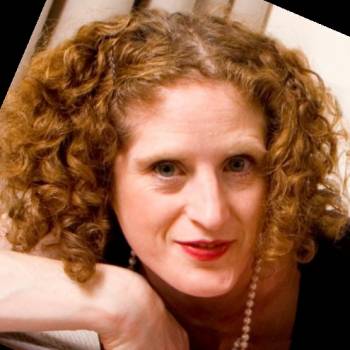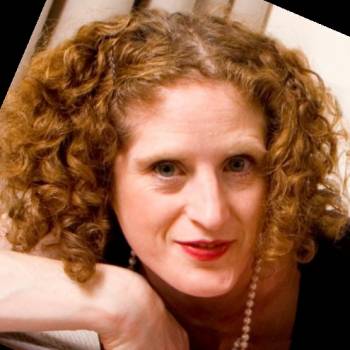 Mrs Beinisch, first of all, let me thank you for accepting this interview with DV8 World News. I am personally delighted to have you with us today. We are going to talk together about Nigeria and more widely about Africa and the many issues you have to deal with every day in the field of circular economy. But before discussing these topics, here is my first question :
I am Natalie Beinisch, I am from Canada but currently live in Nigeria. I have an academic background in regulation and governance: my doctoral work focused on the development of transnational regulation to improve labour standards. I have also worked in executive education, sustainable finance and am now focused on the Circular Economy, specifically supporting entrepreneurship and circular "eco-system" development.
You are the co-founder of Circular Economy Innovation partnership. Could you explain what this is about and what does your job consist in ?
Circular Economy Innovation Partnership carries out research, advocacy and programme facilitation that is focused on circular business and investment opportunity in Lagos specifically but Nigeria more broadly. We have carried out value chain studies, delivered incubation programming and research fellowship programming and also work on institutional project implementation. My job consists of talking to people, doing my best to understand their needs and trying to figure out how to best support or deliver services to meet those needs.
To begin with, how would you describe the economic situation in Nigeria ?
We are limping from crisis to crisis. The unemployment situation in Nigeria is very urgent. This was exacerbated first by covid. FX has been under significant pressure since then and is reaching really existential levels because Nigerians really so much on imports. The cost of diesel, which is one of the primary sources of energy in Nigeria is also up about 300%. Life is really not easy for Nigerian businesses and consumers.
Are there visible signs of climate change in Nigeria ? What are the major threats the country has to deal with and what are the various measures that are implemented to address challenges ?
Yes, herder migration from north to south is a salient security issue that has been attributed to climate change, as norther areas historically used for grazing are becoming too arid, which pushes herders to move south on to lands occupied by farmers. This is the most high profile example, but I think actually "NIMBY" problems are far more urgent to address, such as addressing waste management – open burning and "leakage" of materials leads to massive health and safety issues for many communities as do issues related to industrial pollution and so forth. The government at the national and state levels are active in terms of policy making and programme development around these issues – there are national and local level plastic management guidelines, offices and programmes built around the SDGs, comprehensive climate action plans but of course moving from policy design to implementation is a very challenging process when the agenda is so big and adequate capacity and funding can be an issue.
Much of Africa has already warmed by more than 1° C since 1901 with an increase in heatwaves and hot days. Would you say that circular economy is also a good way to struggle against climate change ?
Yes and no. I think we need very urgent and large scale solutions to address climate change. Circular economy is a nice way of packaging and making an argument that new business models which reduce waste are feasible but the road to getting to the point where Circular Economy business models are the norm is very long and uncertain because it depends so much on adequate policy, capacity, industry maturity and infrastructure to deliver change at the scale that is needed. Circular Economy also covers a wide range of economic activities so in reality there will be some activities that are more promising than others. I think we can learn a lot from the development of the solar industry in this respect.
Who do you work with ? Who are your partners ?
We are proud to work with many amazing partners. Lagos State in particular has been a champion of circular business and ecosystem development. GIZ, the Dutch Enterprise Agency along with the Consul General of the Netherlands in Lagos are incredible supportive partners in terms of their technical and general advice. Sitra and Business Finland have likewise shared immensely their own knowledge and learnings on circular business and policy innovation and we have tried to apply their lessons. On the corporate side, we have great partners such as Coca Cola, Nigerian Breweries and BASF. The Africa Circular Economy Network has also been a fabulous network partner. We also work with a wide variety of industry associations, incubators and universities which would be too lengthy to name here. And of course entrepreneurs who are doing all the crazy hard work to create public interest services that people will pay for – these are our heroes.
For many years Africa and Nigeria in particular have been receiving waste from all around the world. When has the country understood the importance of sustainability and according to you, why is it important to build a more circular economy ?
I think "country" is a big word – this is a very diverse place. There is an extremely active and passionate community of people across all sectors and age groups who are doing everything in their power to make Nigeria a cleaner, healthier and "circular" place. Unfortunately, this is a developing country, which means that environmental activism is a luxury. Please never forget that globally, Nigerians spend the largest percentage of their household income on food. In this context creating any kind of inclusive economic opportunity is vital. It is a benefit if this can be circular.
Circular economy is the opportunity of making wealth out of waste. Is it the case for the country ?
I think many circular economy purists take issue with the idea that circular economy is about making wealth out of waste. The idea is to eliminate it as much as possible from economic activity, which includes product design, supply chain management and end of life reuse/reintegration into value changes. In Nigeria though because so much is imported, waste to wealth is primary.
What kind of waste is Nigeria dealing with ? What are the main fields in the Nigeria's waste management industry ?
Plastic waste is highest on the agenda as there has been more activity around this issue for a longer period of time but there are Extended Producer Responsibility schemes set up for electronic and battery waste as well. Other important waste streams are agricultural waste, textile waste, tires and bio-waste. In Lagos at least it is common for people to trash their waste where ever they are although there are many campaigns and projects being undertaken to change these behaviours. There are many projects underway also to convert different types of waste to energy and/or other materials.
Would you say that circular economy is a tremendous opportunity for Nigeria to move away from reliance on extractive industries and thus diversifying ?
I wish I could say that. I think it is an opportunity that should be pursued but we have to look at each opportunity in a market context and evaluate them accordingly. There are many great entrepreneurs doing this in Lagos and they need the support of the international community – market access, technology transfer and of course resources for local R&D and production would be a game changer.
Recently, an agreement on sustainable plastic value chains in Nigeria was signed by Japan and UN. Why is it good news for the country ?
More resources for addressing the urgent plastics management issue in Nigeria of course.
Does the government help ? If yes, in what ways ?
Yes, the government at all levels is an active part of advancing the circular economy in Nigeria. At the state level in Lagos, a Circular Economy Technical Working Group is active and at the national level the National Circular Economy Working Group convenes regularly. Circular economy covers many domains and governments play a key role in all of them.
It is said that African countries suffer from climate change they are not responsible for. Do you agree with that ?
I think governments should recognize their role and leadership in environmental protection, health and safety and access to safe energy. These are urgent issues and should be separated from the "not taking responsibility on climate change" narrative. But it is true that the average Nigerian consumes far less than the average European so from a CO2 perspective the onus is on the developed world. This is a classic transnational governance problem and should be addressed accordingly.
On a larger scale, could you present us Africa Circular Economy Alliance ? What is the goal of such an alliance ?
The alliance is a regional organization which convenes African governments. CEIP does not play a direct role in the alliance.
In Africa at large, what are the most important projects that have been announced or opened in the continent over the past years ?
That is really a difficult question. I think the ACFTA is promising but I am really not a specialist on continental economic projects.
What would it take now to attract more and more foreign investors ?
Regulatory certainty, improved infrastructure, cheaper energy and institutional stability.
What are your goals for the year to come ?
We want to keep doing what we can to build a market for circular economy products and services. We want the companies we work with to access true business and development opportunities that will make them interested to build more economic opportunities in Nigeria.
When you imagine Africa in 10 or 20 years (let's hope the pandemic is over), how do you see it ?
I just hope for the best. There are a lot of headwinds globally at the moment and this does not make things easy for Nigerians.
I am done with my interview, Ms Beinisch. I have no more questions but maybe, you would like to add something ?
Thank you once again for the time you have granted us. I am happy that you shared with us and our readers your expertise regarding this fascinating continent.
Posted on 2022-09-09 11:29