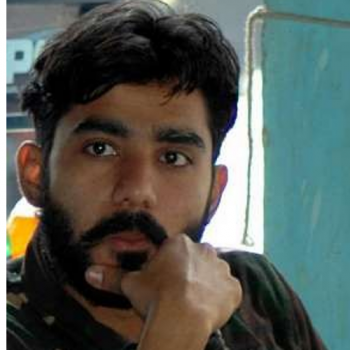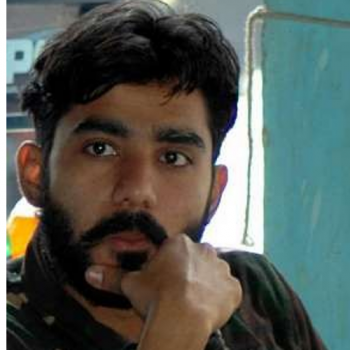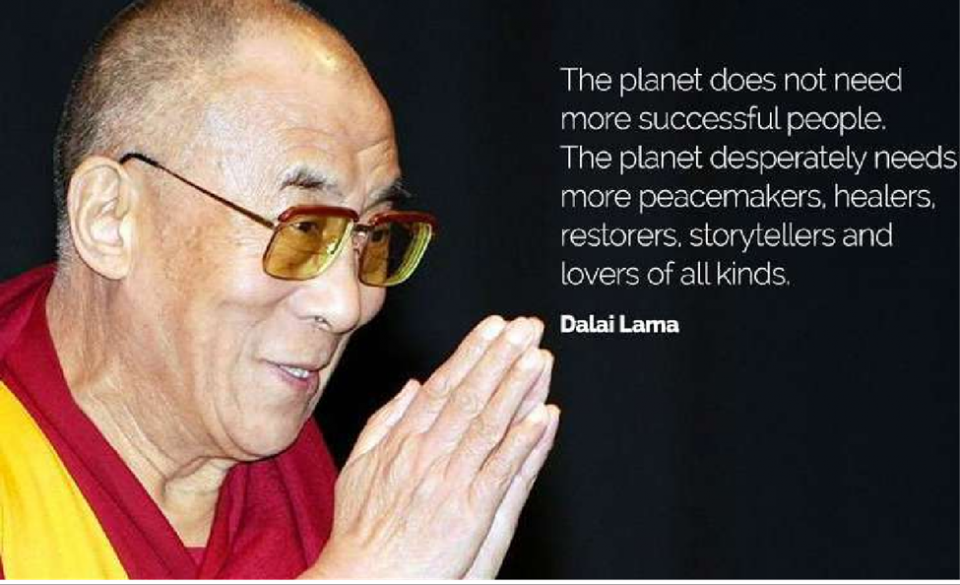 WILDLIFE IN THE WAR ZONE by Amit Goswamy, wildlife biologist and former deputy commander of the Indian Armed Forces, Border Security Force.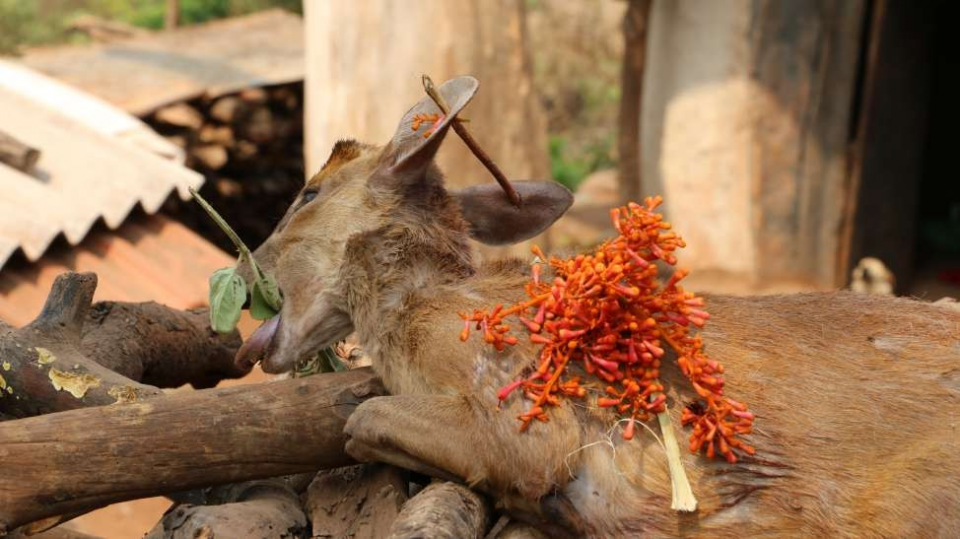 Figure 1: A hunted barking deer in the village of Andhral
During the summers of 2014, the situation in southern Odisha was tense when we were deployed in anti-Naxal operations, in the Koraput-Malkangiri region.
" The Naxalite movement takes its name from the town of Naxalbari, located in West Bengal, where communist groups have been waging a Maoist-style "class war" since 1967. The members of this movement are poor peasants who fight for the land redistribution In 1969, these groups formed the Communist Party of India which called for an intensification of guerrilla warfare in 1970-1972.
After being repressed and having almost disappeared in the 1980s, the movement has experienced a revival since the 1990s, thanks to the widening of social and regional gaps linked to economic liberalization and a predatory policy of developing certain resources. natural. Indeed, the movement translates the relative impoverishment and the feeling of injustice which affect the most underprivileged populations: the Dalits, the tribal communities, the women, in particular in the campaigns where strong pressures are exerted on the resources of the from large Indian and multinational corporations.
The Naxalite guerrillas are active in a "red corridor" that stretches from Bihar to Tamil Nadu." Sources: GeoConfluences
"Operation Green Hunt" had a double meaning for me, one as an operational commander and the other as a wildlife biologist. It was the infamous red zone in southeastern Odisha, forming part of the Eastern Ghats. This is a field report also related to the debate on "development" and "no development", a land they called the naxalite zone, and the wildlife in me, prefers to call it "paradise ".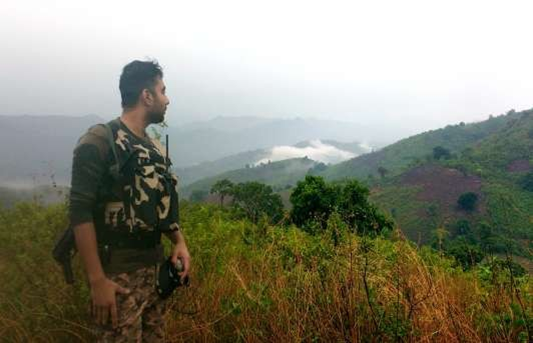 Figure 2: Image of the Andhra-Odisha border during an operation
The asphalt road ends here, and the further journey was only possible on foot. The distance was not judged in kms but in the time needed to reach it. The trijunction of three states – Odisha, Chattisgarh and Andhra Pradesh – was as unexplored as the depths of the ocean, a land shrouded in mystery. An ideal site for guerrilla warfare and a prime area for Naxal activity with danger lurking around every turn. As soldiers we were trained to fight
the unknown, but the wildlife lover in me saw this threat as an opportunity to explore the forest so rich and abundant.
The hilly landscape was covered with a thick green carpet and the valleys crossed by a meandering river. The beauty of this land lies not only in the natural harmonies, but also in the untold mysteries it hides within. It was a protected area created not by decree but by circumstances.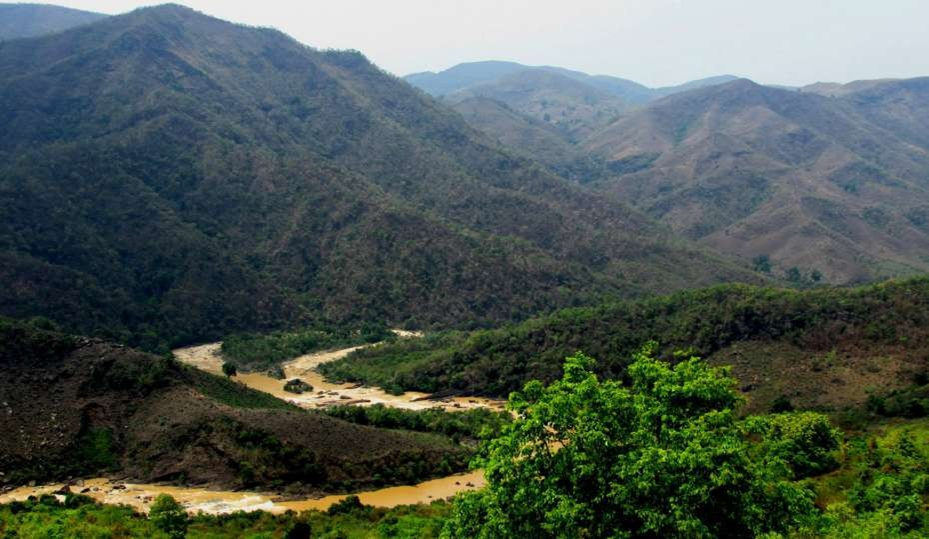 Figure 3: Machkund River delimiting the interstate border
This region has remained unexplored due to continued inaccessibility and political instability over the past decades. It was perhaps the only part in India where even the Indian flag was not hoisted during Independence Day until recently. I remember a small case where a local came to me and said, "Sir, India became independent in 1947, but we only became independent when the forces came here".
The area of operation was not part of any protected area and there was no national park nearby. In fact, very little is known about the fauna of this region. Less than a week after my arrival, I started to fill out a notebook on the local fauna with the hope of making discoveries.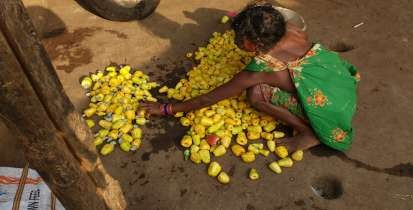 Figure 4 a: A tribal woman segregating cashew nuts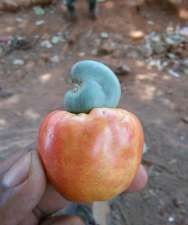 Figure 4b: whole cashew nut fruit
The next two years I spent here proved me right. While I was reading a book that was not yet written?
The cashew plantations of the hills and the coffee and pepper plantations in the shady valleys are a common sight. In an area considered economically backward, these plantations are seen as a means of economic improvement of the region, which is perhaps a vital strategy to develop the tribal belt living below the poverty line. Along with the fruit, the meaty receptacle of the cashew nut was also used to make local liquor made by the country. It was a common occurrence and even boiled rice was used for the same purpose. Alcohol was used for home consumption and sale in local markets at Rs 10 a cup. During inland operations, I repeatedly saw tribal ladies working in the valleys along the freshwater stream, making alcohol. A harmless situation, which tests decision-making.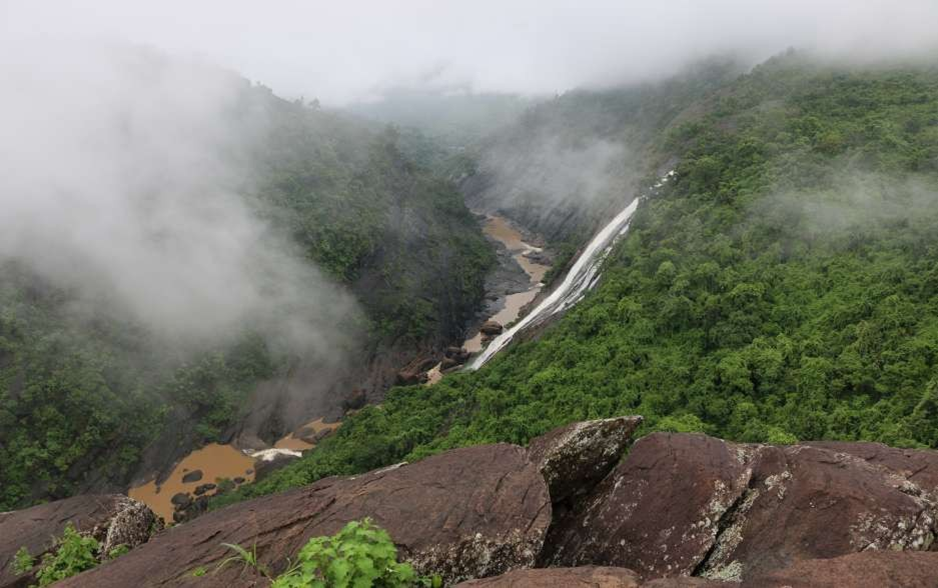 Figure 5: View of the valley and the waterfall during the monsoon season
The monsoons here are unlike any place. My work has taken me to places such as the Western Ghats and even the Cherapunjee, but I have never witnessed such continuous rain anywhere; an uninterrupted downpour for more than a month, without a break. A factor responsible for the good density and diversity of amphibians here, but a subject I haven't been able to explore much, other than giving logistical support to a team of herpetologists who came to work here for a few weeks.
It was important for me to understand the culture and rituals of the inhabitants, in order to have a broader perspective on the dynamics of the functioning human-ecosystem here.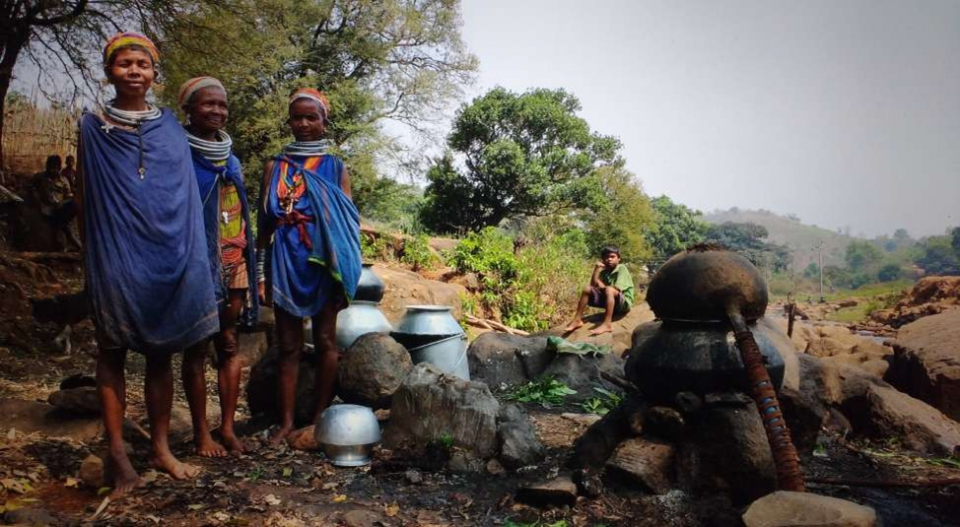 Figure 6: A group of Bonda ladies making country-made alcohol - using rice in the village of Andhral
Referring to local ethnicity; this area is essentially a tribal belt dominated by Gadba, Kandha and Bondas . Of these, the Bonda tribes are probably the most primitive tribe in mainland India, completely disconnected from the mainstream for centuries. Their hamlets are in remote, inaccessible valleys. The only time people can see these hill bondas is when they go out to sell their forest products at the weekly markets, walking for hours in the hills and then returning before sunset.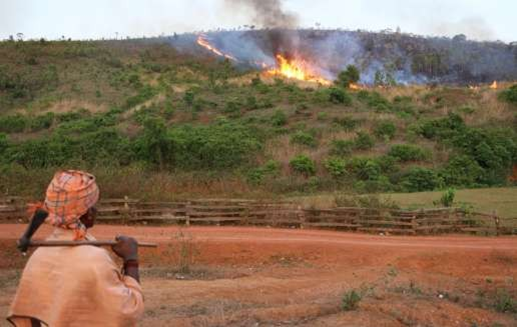 Figure 7: A hill burnt down by residents
Hunting is part of the culture of tribal communities here. They have hunting festivals called 'Parv' (Chaitra parba) when they scan the hills in large groups armed with traditional bows and spears, creating sounds to flush out animals. It starts from April 10 to 11 every year and continues for three days.
The quality of the bows and the accuracy of the tribes was phenomenal. They follow the ancient tradition of appeasement
their village gods with meat from wild animals, which they share with other villagers after performing traditional rituals. They even illuminate the hills with fires during hunts, which is also done for shifting cultivation; their current agricultural practice.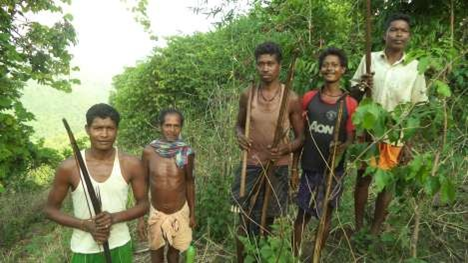 Figure 8: Local hunting party armed with iron-tipped arrows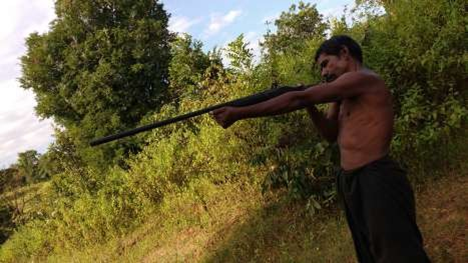 Figure 9: A local man holding an SBML pistol
The locals other than these Bonda tribes also have their own self-made weapons (single muzzle-loaded cannon), which they claim is mostly kept for self-defense purposes.
MAMMAL INVESTIGATION:
It was an unconventional investigation, for which I had to make some adjustments and improvisations. Most of the time it was related to my operational movements, which involved typical difficulties and even threats to my life. The forests were thick and difficult to negotiate. Bauhinia vahlii with large climbing leaves, around Sal forests, was a typical sight in the hills of the cutoff area. Unlike conventional lane transactions, here I cannot move in a planned way or on open paths.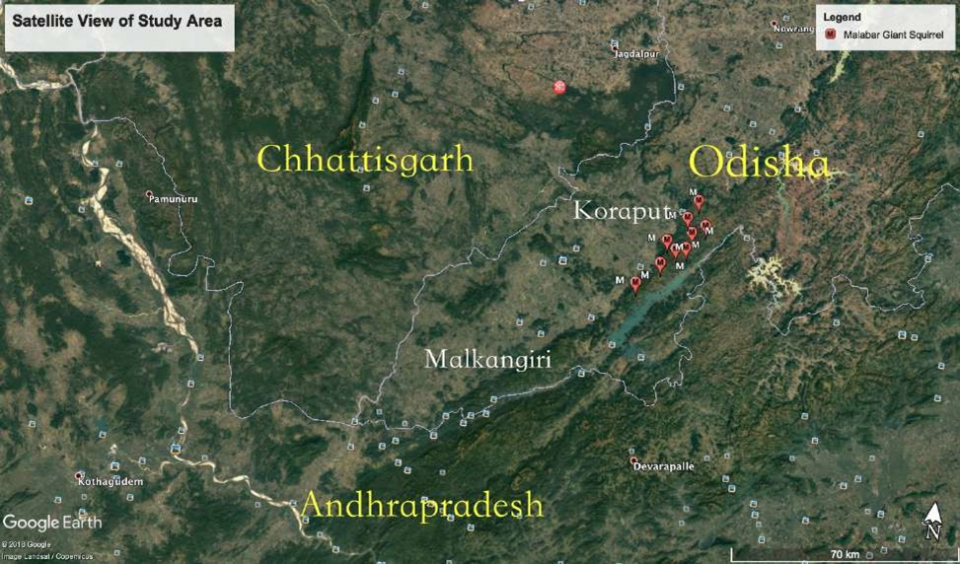 Figure 10: View of the study area with Malabar giant squirrel ( Ratufa indica centralis ) locations
You can't afford to let your guard down and you have to be alert to any minor signs or unnatural changes in the environment, as they could be deadly devices, traps or ambushes. You constantly scan the terrain while moving. Walking in such an environment with an extra weight of 15-20 kg is both physically taxing and mentally tiring. This was certainly not a regular wildlife field survey.
There, I used to understand wildlife in all its forms from direct observations, road surveys, road kills, trophies, hunted animals and camera traps.
Sometimes I got raw information from my fellow soldiers. A subordinate commander after his return from an operation, told me the story of a big wild fox , jumping long distances between the trunks of trees, which he saw somewhere, in the tall pines of The valley. The description was misleading so I drove to the area and waited an hour when I started noticing movement just below the forest canopy. I zoomed in my camera and saw a big 'Malabar Giant Squirrel ( Ratufa indica centralis )'.
After waiting another appeared, there were at least 4 that I could count that day. During my period of stay there, I was able to record 9 such Malabar giant squirrel colonies" distributed in a forest patches within 1-5 km north of the Machkund river in a linear way, although that way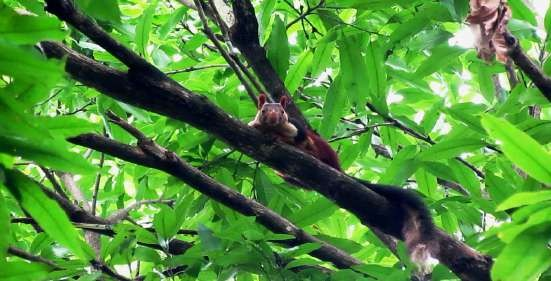 Figure 11: A Malabar giant squirrel peering into the canopy
sporadic. I couldn't survey the region further south around Chitrakonda. But I presume there is also a good population there, given the thick forest belt and canopy cover. Perhaps this sporadic population along the river is a link between the larger Malabar giant squirrel population patches in northern Odisha and the Andhra Pradesh-Telangana region.
The local names of villages in many cases were given after the name of animals, such as chidiyaguda (bird), bhalupada (bear), mankidi (monkey in odiya) and more. Immediately after taking over, I went on an early morning area reconnaissance. As we passed a valley, one of my guides muttered " Bhalu "; I thought he meant to signal a new village by saying bhalupada or something. But a few seconds later, I was surprised to see a real Bhalu (sloth bear) running away towards the slope of the hill. He was close to us in a blind spot. This place was barely 3-4 kms from our camp. Later I had a few more sloth bear sightings over time. Sloth bears were often the cause of attacks in other parts of Odisha, but news of bear attacks here was rare. It was quite the opposite. The tribal inhabitants here love hunting and were less afraid of sloth bears.
A few months later while I was patrolling in another area I met 3 men with bows and pointed arrows coming up from the valley in the early morning, as we were talking to them they smiled and said they had just encountered a big sloth bear, at which they shot a few arrows, one of which was a hit. The bear ran away and they came down to look for him. I was amazed at the boldness of the group whose combined weight would be less than that of the sloth bear.
Sloth bears sometimes wander away from their forest habitats and move inside adjacent villages to easily forage. Moving further south in the forest range towards Patraput where there were no villages, I could see many signs of sloth bear digging. There were flowing streams and lots of jackfruit trees surrounding the habitat. It was an undisturbed area where everything was available for the bears' needs.
The habitat seemed ideal for carnivores like the leopard, but the only leopard sign I could record was the scat samples, found near the hills of Andhral and Dumripada , perhaps better investigation using multiple camera traps would have provided a clearer image.
Some villagers are said to have occasionally seen the big cat at dusk, in the valley near the winch house in Ankadeli village. Few drivers also reported Leopard crossing the hilly road between Ankadeli and Koraput. Meanwhile, the nearby Jeypore Forestry Department in its camera trap surveys reported an increase in its leopard population in 2016, the number rose to 05 from 01 in their 2014 census.
This landscape seemed ideal for Sambar deer which prefer hilly terrain, but no signs or physical sightings of Sambar or even Chital were encountered during the sampling period, possibly due to the extensive hunting practices of the inhabitants. these relatively larger ungulates are easier to spot and track.
The elusive barking deer ( Muntiacus muntjak ) has rarely been found in the hills, but a few fawns of barking deer have been found in village houses as pets.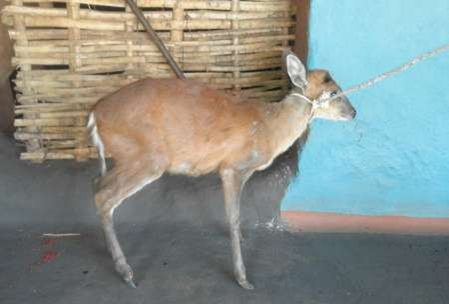 Figure 12: A barking deer fawn found tied up in a village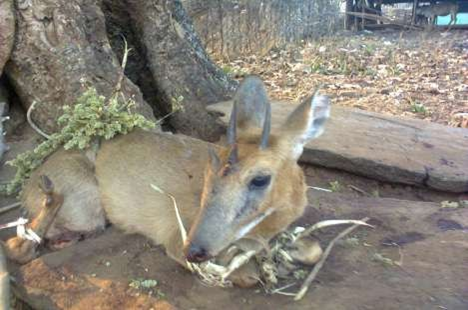 Figure 13: An adult Chausingha (four-horned antelope) captured while hunting in the village
Among the antelopes, the ubiquitous Blue Bull or Nilgai was not found here at all. The most surprising find was the four-horned antelope or Chausingha ( Tetracerus quadricornis ), which proved to flourish here. The Chausingha, which is rarely seen in even popular national parks in India, is found in relative abundance in this region. The first sign of Chausingha was the multiple 'latrine sites' I found on the largest hill plateau in the area. Sharing this unique behavior with Nilgai, they also use the same "latrine sites" regularly in the forest for defecation, to deposit excrement in heaps. Enough landmark for me to set up a camera trap.
Despite the heavy hunting pressure, this little antelope adjusted to the circumstances. I was lucky enough to have some direct sightings of Chausingha, found running with lightning speed escaping in no time. Its habitat was somewhat parallel to the Machkund River which flowed outward between the hills. Despite the success of this rare species in this harsh environment, it is difficult to predict its future given the pressure of hunting.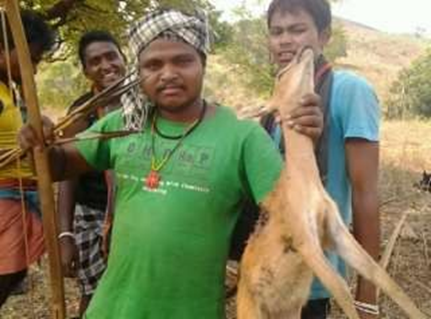 Figure 14: A Chausingha hunted during the village hunting festival ( Parv )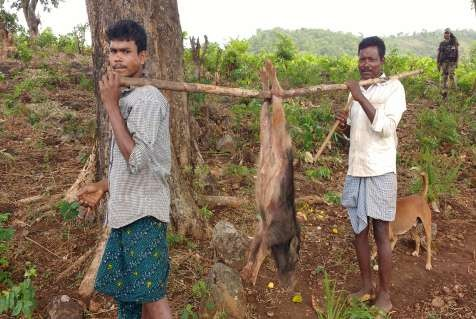 Figure 15: A wild pig hunted during the village hunting festival ( Parv )
Even local villagers agree that deer population density has decreased over the years and they are becoming increasingly difficult to hunt. Feral pigs (Sus scrofa ) were fairly common and were also the main species hunted; the most hunted animal being the Chausingha.
HERPETOFAUNA IN THE AREA:
Maybe the reptiles there knew I'm a wildlife biologist in uniform. On several occasions I found them walking around my residence and moving over the wooden fence, one of them even fell on my head from the crevices of the tiled roof of my residence. The chameleon ( Chamaeleo zeylanicus ) has been found here most often – on cashew groves, in shrubbery, and even walking slowly on tracks and roads on some occasions. Children amazed by its color changing abilities have sometimes been seen playing with it. Fortunately, chameleons and snakes were not part of the locals' diet.
The discovery :
The most interesting snake encounter happened during an operation in September 2015 in the village of Kutnipadar . Walking through a cool valley early in the morning, we found a small snake on the trail. In an aggressive gesture, the snake curved the upper half of the body into an "S" shape, a behavior typical of the Trinket snake. To analyze desquamation and other morphological characteristics, I collected the specimen in a water bottle that no one initially agreed to lend. Later, after detailed analysis of the specimen, I was able to see a distinct inverted "Y" on its head, which was prominent and complete without any gaps, it was a slight aberration of a juvenile common trinket snake ( Coelognathus spp . . )
Figure 16: Trinket snake (juvenile)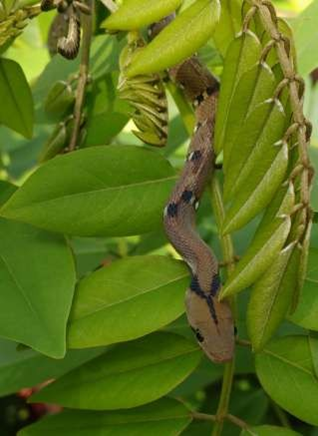 Unable to seek their opinions from herpetologists, I could not obtain a conclusive answer to my questions. Due to operational commitments and the remoteness of the region, it was difficult to explore other options. I finally decided to leave it in the same area where I found it.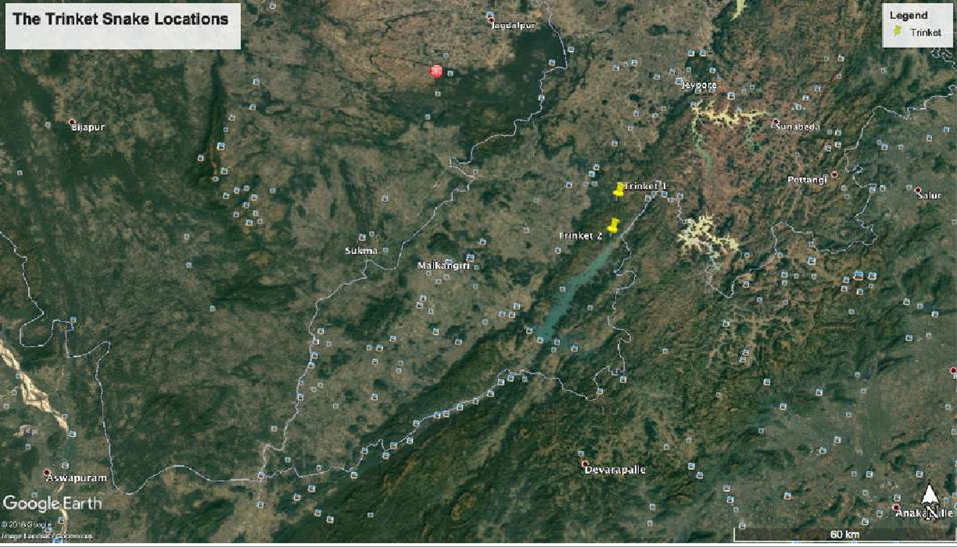 Figure 17: Map showing the locations of the Curio Snake ( Coelognatus helena nigriangularis )
Later I learned the reason why I couldn't find his name. Amazingly, the snake "wasn't even categorized or named when I found it." I came across a scientific paper published in June/2016, which described this snake as a Trinket snake subspecies named Coelognathus helena nigriangularis . During the operation/investigation for more than 2 years, I was able to locate the same snake in 2 different places in my area of operation.
Another interesting snake was the juvenile Macropisthodon plumbicolor (Macropisthodon plumbicolor ) found in June near Andhra-pradesh, a little outside their outdoor range in the Eastern Ghats, and possibly did not may not have been registered here before.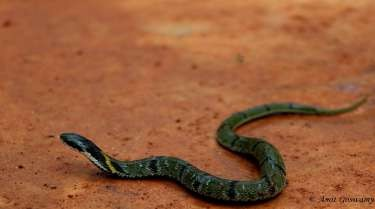 Figure 18: Green keel back ( Macropisthodon plumbicolor )
Among other non-venomous snakes, striped keelboats ( Amphiesma stolatum ) have been frequently found in bodies of water, rice paddies
Figure 19: Striped keel ( Amphiesma stolatum )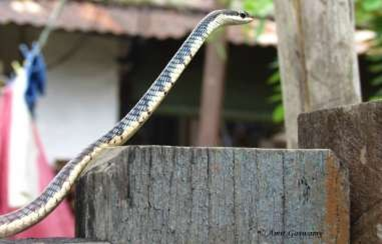 Figure 20: Common bronze-backed snake ( Dendrelaphis tristis )
and near human habitation; the long, slender common bronze-backed snake ( Dendrelaphis tristis ) has occasionally been encountered slithering around the wooden fence; Indian rat snakes ( Ptyas mucosa ) were quite common – a pair was seen fighting for over 45 minutes on the metal road itself; Brahmin worm snake ( Ramphotyphlopsraminus ) has also been encountered once in the vicinity.
During my 2-year operations, I moved through the forest at all times of the day and was only able to see the common vine snake ( Ahaetulla nasuta ) once.
Only two venomous snakes were encountered during the survey period – the spectacled cobra ( Naja naja ), one of the largest I have seen, and the banded krait ( Bungarus fasciatus ), which was possibly being its southernmost range sighing in the Eastern Ghats of Odisha.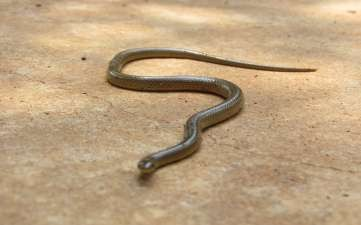 Figure 21: Brahman worm snake ( Ramphotyphops braminus )
GREAT CREATURES:
The fishing was done in a sustainable way, the fishermen only caught the big fish and the smaller ones were thrown into the water. The fish in the waters were of enormous proportions. These giant fish, when caught, were actually carried like hunted mammals on a bamboo stick by at least two adults. There I could see the biggest Katla fish of my life which weighed 25.6 kg. Fishing is done just for subsistence and for little money, no large scale commercial fishing in the waters of the dam.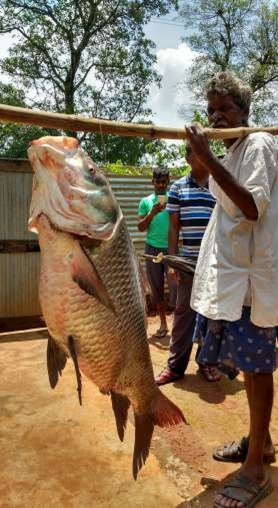 Figure 22: A large Katla fish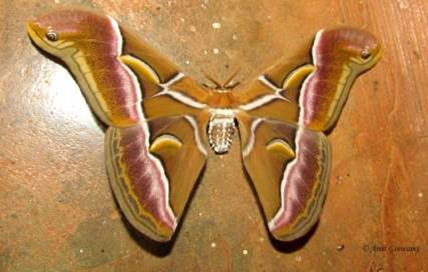 Figure 23: Atlas moth ( Attacus atlas )
The inviolate space provided by primary forests has given refuge to the largest species of moth in the world – the Atlas moth ( Attacus atlas ). Also, the large Luna moth ( Actias luna ) was also common, both were found in decent numbers and not part of the local food chain.
The large Black Emperor Scorpion ( Heterometrus longimanus ) was particularly common and could be easily seen moving around inside homes and gardens.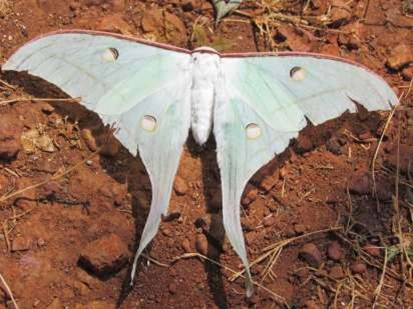 Figure 24: Moon moth ( Heterometrus longimanus )
CONCLUSION:
Time spent in the Naxal region gave me insight into what our past would have been like.
At a time when groundwater was plentiful, rainfall was good, when air quality was not an issue, when summers weren't as hot, when we could enjoy some greenery around from U.S. Various stakeholders would have different views on wildlife. While a sociologist would put people first, a wildlife biologist would give preference to wildlife. But it is certainly not a war between people and animals. The health of biodiversity is also essential to the general well-being of our own species.
Every population size has an upper limit and Homo sapiens is no exception. The success of our species is also its downfall, with our growing population and differential access to resources, the gap from the rich to the poor will continue to grow, giving rise to internal unrest and civil wars. Perhaps we could answer this problem with economic development, but the big question is whether we really gain anything by impoverishing nature, isn't that one step forward and two steps back. We are happily clearing primary forests that have evolved over eons. Encourage monocultures in the name of plantations and replace the original forest with artificial forests. Holistic development is only possible when we take into account nature's vital ecological services, which are priceless.
Perhaps after reaching developed status, these Easter hills-ghats would be replaced by something like Garbage-ghats, already emerging on the boundaries of Delhi. We may end up inventing some new diseases and paying for our medical treatments with the money we have earned with our so-called development. In a land where people can't tell the difference between soldiers and naxals; a country where even the concept of country does not exist, the idea of wildlife protection is difficult to propagate. But I still believe that the ecosystem and wildlife in this area will remain healthy until human intervention overrides the natural balance. The wildlife that survives in this unique war zone has defined the survival of the fittest in real terms.
No wonder these primary forests are still only found in combat zones like this one in Odisha, where security and access are an issue. Analogously, I believe that until we find a cure for this malaria – this arc terai will remain as it is.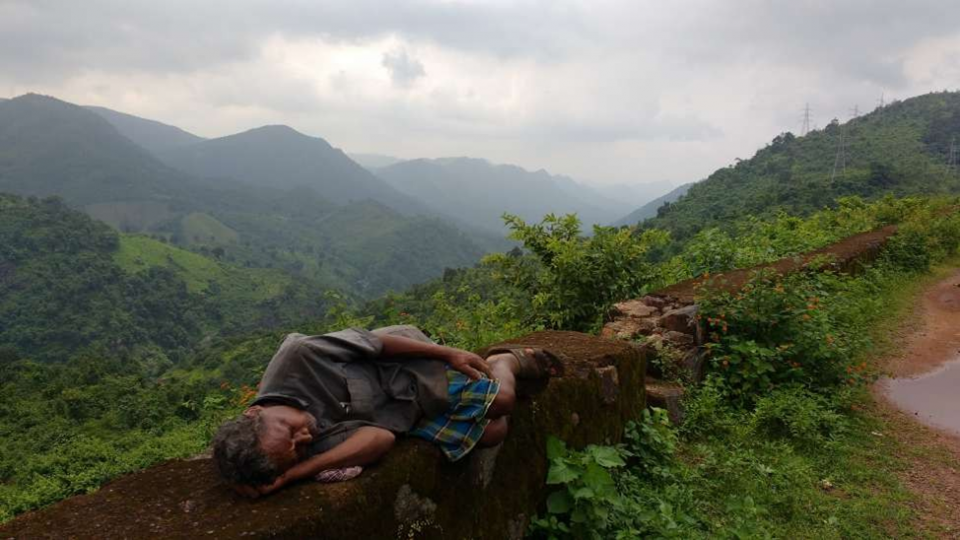 Figure 25: A local villager sleeping peacefully in the abode of nature and the horizon of solitude
In the end I must admit that despite the battle like situation in the region a "hakunamatata" factor is always palpable in the air. Happiness is not in the having but in the keeping, and these forests hide such happiness in plentiful that offer a life, that even a city person would feel envy off. Maybe its time to have our own customized development goals, ones that do not differentiate between the maker and the benefiter, and those that do not believe in development at the cost of nature.
DOCUMENTARY:
The Last Tribe - "an Environmental Story in the War-zone of India. The film was shot in real time operations while fighting the extremists in India. It explores the beauty of the landscape in the undisturbed areas of warzones." Amit Goswamy
Posted on 2022-05-13 16:04