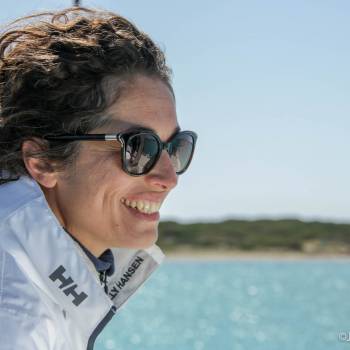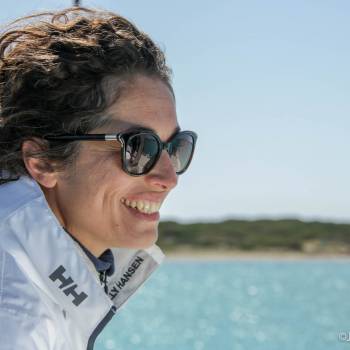 Originally a model, Nathalie is a woman passionate about nature and the discovery of terrestrial and marine biodiversity. She decides to become a ship captain and in 2011 founded the association Expé2M, in order to carry out expeditions that explore and question our relationship with nature.
She will very quickly gather around her other women committed to the cause.
Ms. Ille, we thank you for agreeing to answer our questions. It is little to say that you have a real passion for the sea and that as such, you are also a very attentive citizen to the environment, and for many years, you have put this love at the service of "Women for Sea". » , The association that you founded and that you manage. Which naturally brings me to my first question: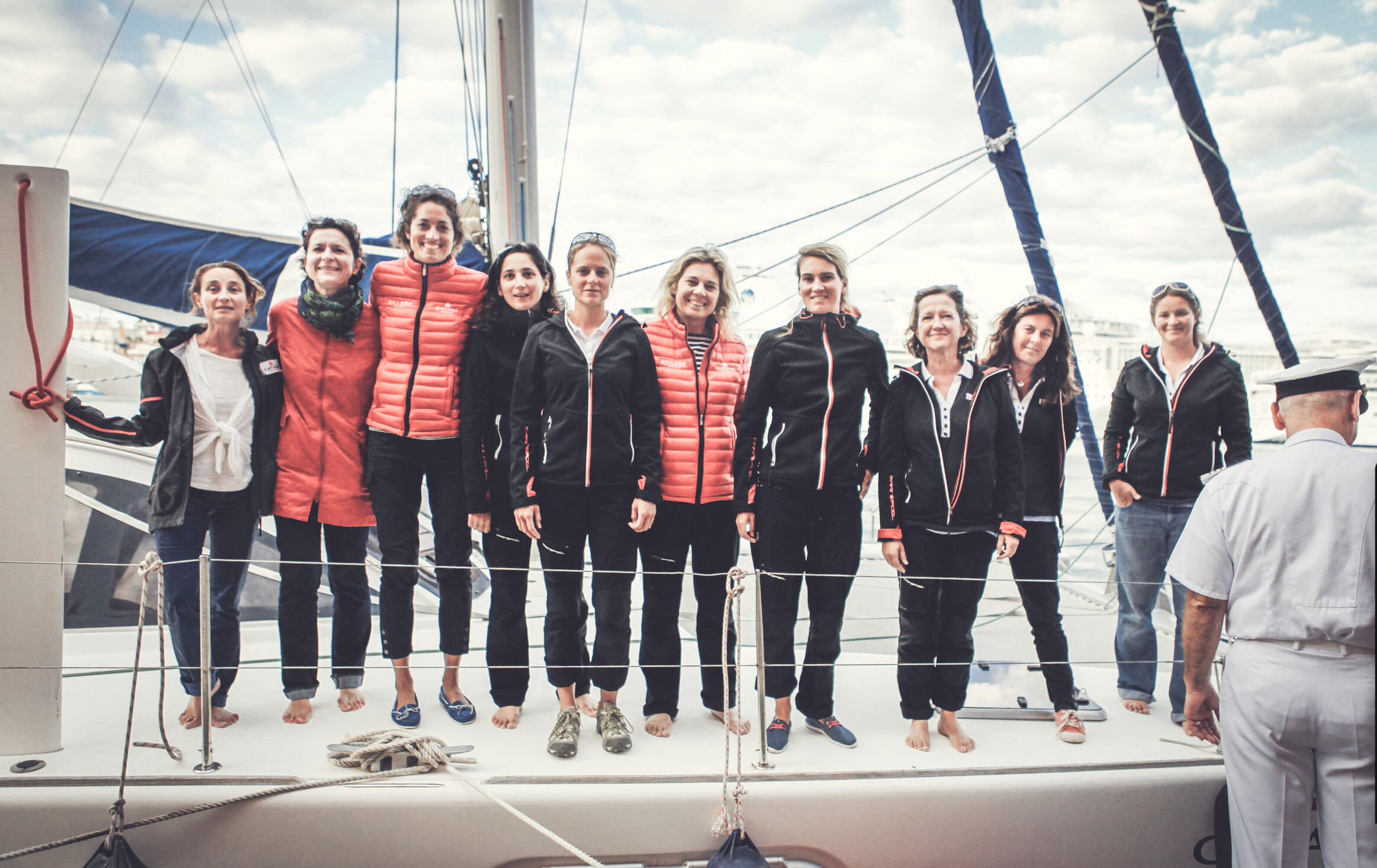 Can you introduce us to "Women for Sea"? How did this initiative come about and what are its objectives?
After having carried out several navigations, I wanted to testify to the importance of the sea, as much for our well-being as as an incredible cradle of biodiversity and discoveries, to make understand its essential character in our history but also for our future. . I then founded my association called Women For Sea, which is now supported by women committed to the preservation of marine and coastal ecosystems. The objectives are to develop actions and tools allowing everyone to question their relationship with the sea, their way of approaching it or experiencing it.
Tell us about your team. Only women if I understood correctly. Can we know the reason?
I come from the world of boating, a world that is still very masculine, in which it is still difficult for a woman to find her place. I have worked for well-known expeditions and felt that I was not given the place I deserved despite my seafaring diploma. So I decided to set up my own expedition and surround myself with other women from different sectors. The team is still multidisciplinary today, we have succeeded in creating an ecosystem of women who work for the sea, whether they are scientists, artists or from the world of environmental communication. This allows us to have an overview of the challenges of protecting the sea.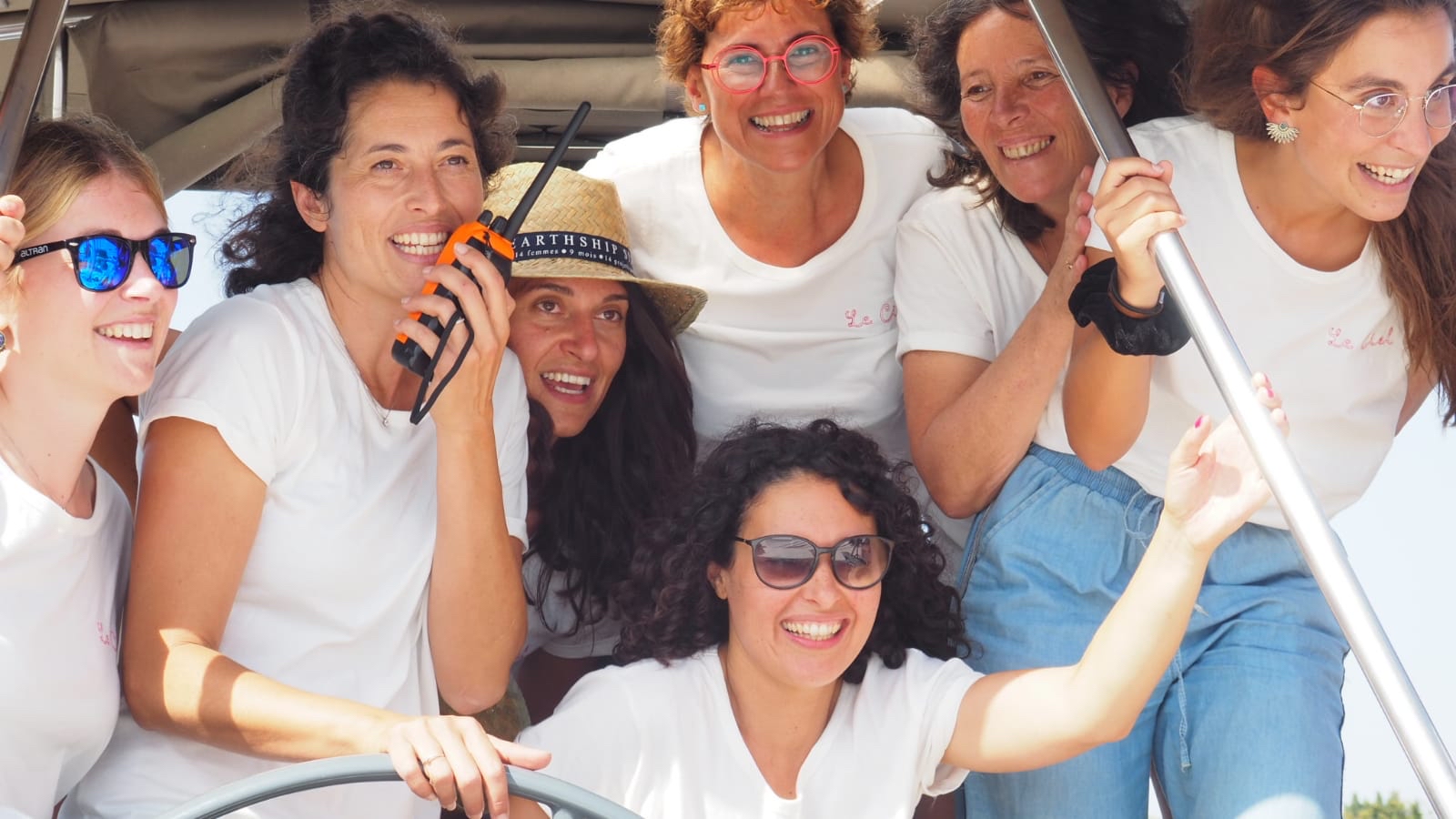 On a more personal level, how do you move from the profession of modeling (which you often highlight) to that of defender of the oceans? Did this first adventure serve you well for the second?
"Before I sold wind, and today I use the wind to move forward". I like to use this expression to make the link between my old job and the new one. The women of the association also say that I went from a "coat rack to a megaphone". I was able to establish partnerships with boat and clothing brands by offering them images against navigation. During my first expedition, brands and magazines followed us, and one of our articles was published in 15 newspapers around the world.
You build "odysseys". What exactly is this?
I use the term "Odyssey" for its poetic aspect because we have a sensitive and artistic approach to reach our audience. The expeditions are built in a multidisciplinary way with researchers in natural, human and sociological sciences as well as artists (photographer, cartoonists, cameramen). These odysseys respond to our slogan "FEEL, LEARN, ACT" where FEEL aims to reach out and raise awareness, LEARN to know and make known the issues, and ACT to mobilize and act for the protection of the sea and the coast.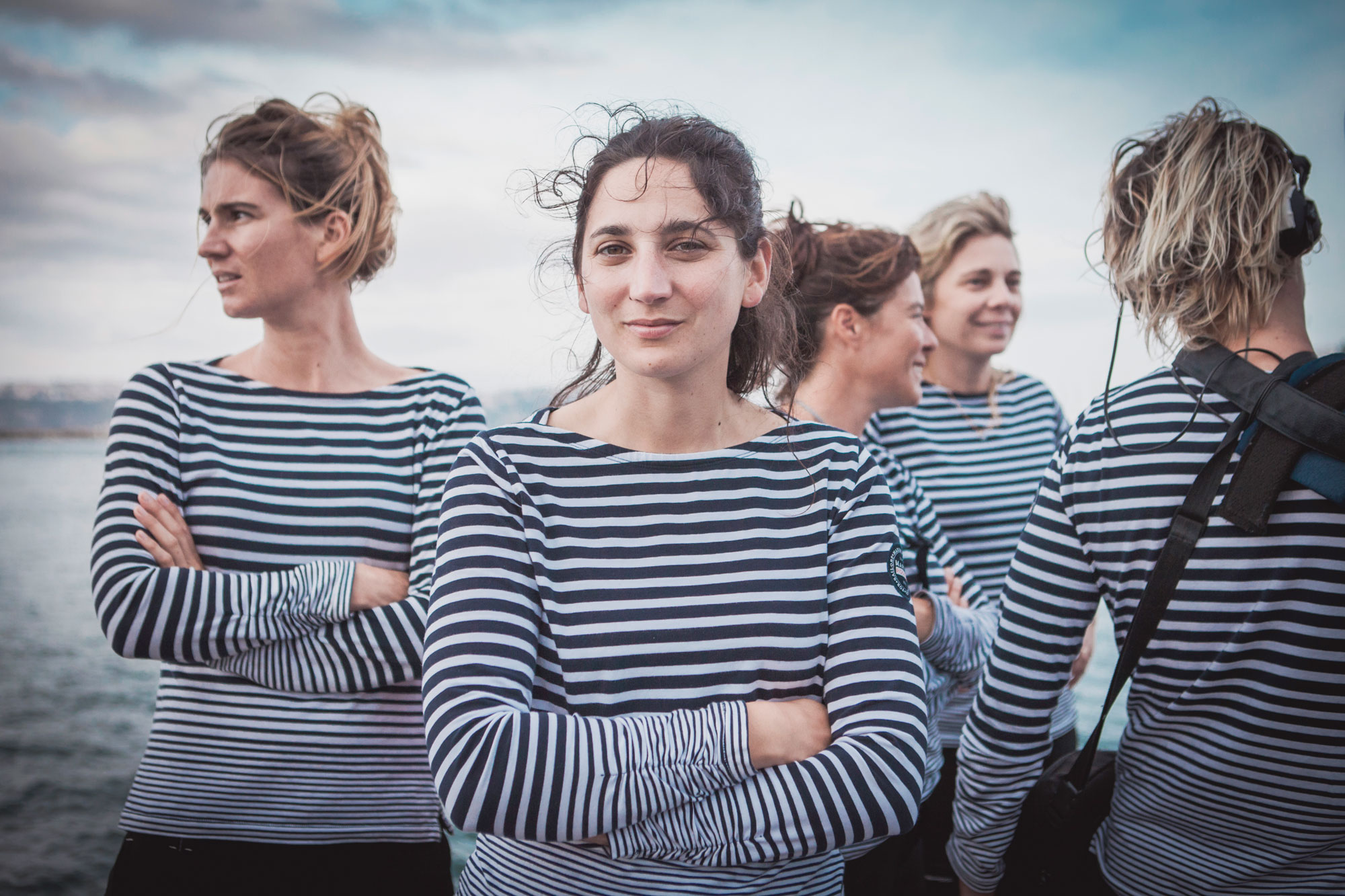 If we take a general look at the state of the oceans across the globe, what does that inspire you?
I think we are working backwards. I would like to take everyone, especially the managers and bosses of big companies, to sea so that everyone can see the state in which we are leaving her. Man has been trying to manage nature and shape it in his image for years, and we continue today. However, humans must adapt to nature if we want to survive, because no matter what happens to us, nature will always take back its rights. If we are attentive, we can see that more and more sailors are mounting expeditions to alert on the state of our oceans and the emergency we are facing.
We regularly write in this journal articles on this or that new pollution, or umpteenth attack on marine biodiversity in the world, the expert that you are, does she think that we are powerless in the face of this or that he is possible to act? And if yes, how ?
I think that nature is more resilient than us and that it can surprise us. I also think that the situation is catastrophic but that the human being has all the intelligence and the capacities to find the solutions. The problem is that we have to shake up our comfort and our habits for the change to take place. Are we ready to do it?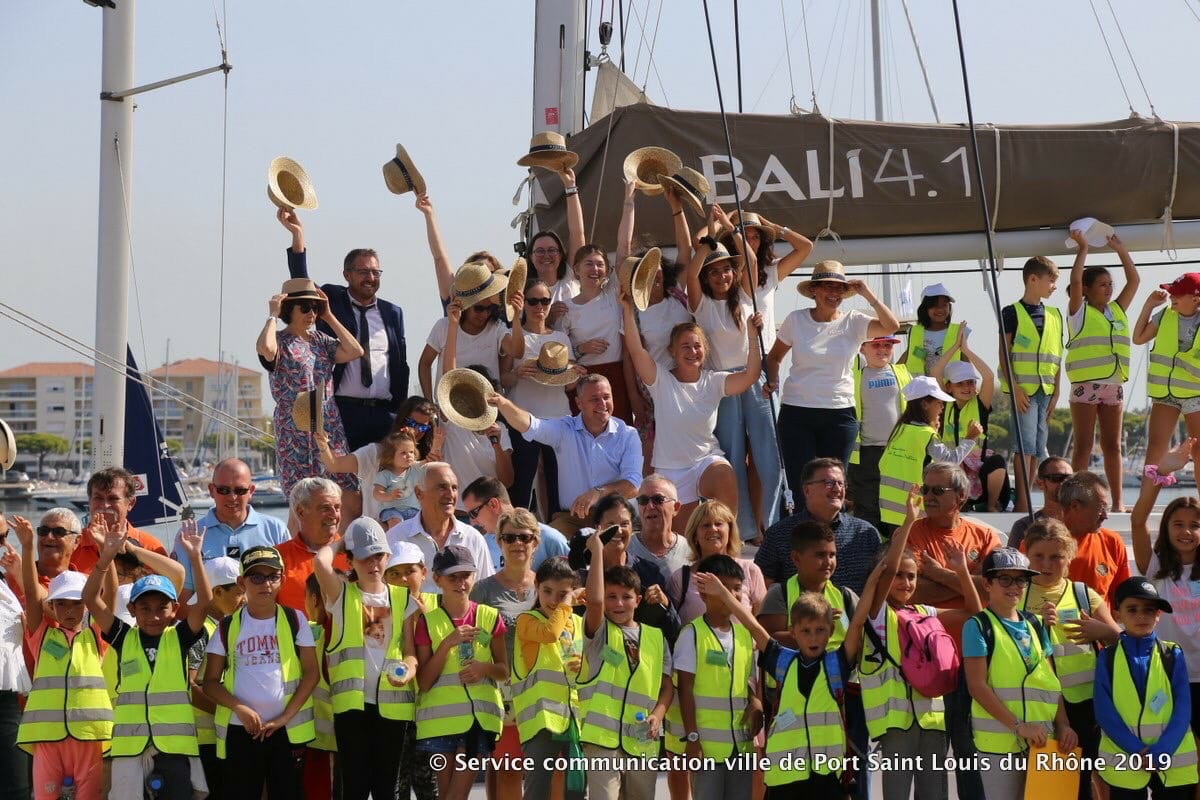 What do you think are the main sources of ocean pollution?
The main sources of ocean pollution are caused by humans. We hear a lot about pollution, which is seen as plastic pollution, which today is a scourge for animals. But we do not talk enough about the pollution that we do not see, that linked to nuclear waste, metals, pesticides or endocrine disruptors. Today we are starting to study these pollutions, to understand that they reach the sea animals that we consume. Ultimately, what we pour into nature comes back to us.
Explain to us why, in your opinion, it is so important to protect marine ecosystems?
Quite simply for the survival of our species. We are not invincible, nature will take back its rights if we do not change our way of life.
Do you think governments do not legislate enough to protect the oceans? Personally, I have the feeling that the lobbies are very influential because of the enormous economic and financial stakes, and that the governments remain cautious and do not dare to apply the appropriate sanctions to the polluters. What do you think ?
I think the subject is very complex. At the individual level or that of the government, there are many contradictions and it is necessary to come to terms with the convictions, the living environment, the close relations and the work of each one. This complexity is found on a global scale, which means that society faces various pressures. Lobbying is present, of course, but governments changing every 5 years, they only have a short-term vision, therefore not being able to anticipate and build the world of tomorrow.
With regard to legislation, specifically, have you already thought about what should be done to fight effectively for the protection of our oceans?
I think that as a first step, we should tackle the problem of plastic, put taxes on industrialists on plastic and completely review the consumption chain. Overconsumption is a scourge today and we should manage to implement the reasonable model. Then, it would be useful to tax companies on their carbon consumption, especially those whose employees take the plane several times to get around. It would also be necessary to promote the ecosystem services provided by the sea and the economic weight that the sea represents. The state was recently sued by the Case of the Century and found guilty of climate inaction, hoping that this will have an impact on French law.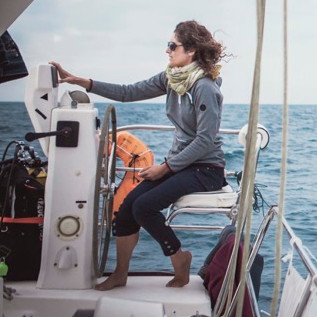 The younger generations are essential and carry the hope of increased respect for the oceans. Do you have any programs for these young generations in order to raise their awareness and instill in them a connection to the environment?
There are many programs such as the European Youth For Ocean Program, which promotes the initiatives of young people and brings their voices to Europe. On the internet, there are many calls for projects for young people under 30 and for the youngest, educational programs on platforms such as TARA Ocean or Surf Rider Foundation. The Women For Sea association goes out to meet young people in the classroom setting for the educational Marine Protected Areas program, to which teachers can join when they are by the sea.
You use the term: "rethinking your practice of the sea", can you explain to us what you mean by that and what does it consist of?
"Rethinking your practice of the sea" means for me that you have to adopt a respectful posture when you sail or simply go to the sea. It is important to reposition the sea, to give it back its place and to respect it. In our ancient civilizations, the sea was sacred. It is important today to give her this respect and we must adapt to her because in the end, it is she who decides.
You say, I quote you: "The Mediterranean is not a sea, it is our heritage, our lifeblood and our wealth. We understand that it occupies a preponderant place in your heart. Why ? You must have traveled all the oceans, what is so special about the Mediterranean?
It is precisely while traveling on other oceans that I became aware of the richness of the Mediterranean. It is a sea which has shaped our culture, which has mixed peoples, it is a complex sea to navigate, and finally a sea whose sides are so varied and so rich ...
In 2019, a plastic island made up of 1 billion tonnes of waste was discovered off Corsica according to the Conservation Nature website and in one of our articles, we compared the Mediterranean to a plastic trash can. We have exaggerated or you confirm?
Yes and no. I do not think that it is by calling it a trash that its citizens will respect it more. I believe that we must spread love and respect for this sea to everyone to make people want to pay attention to it.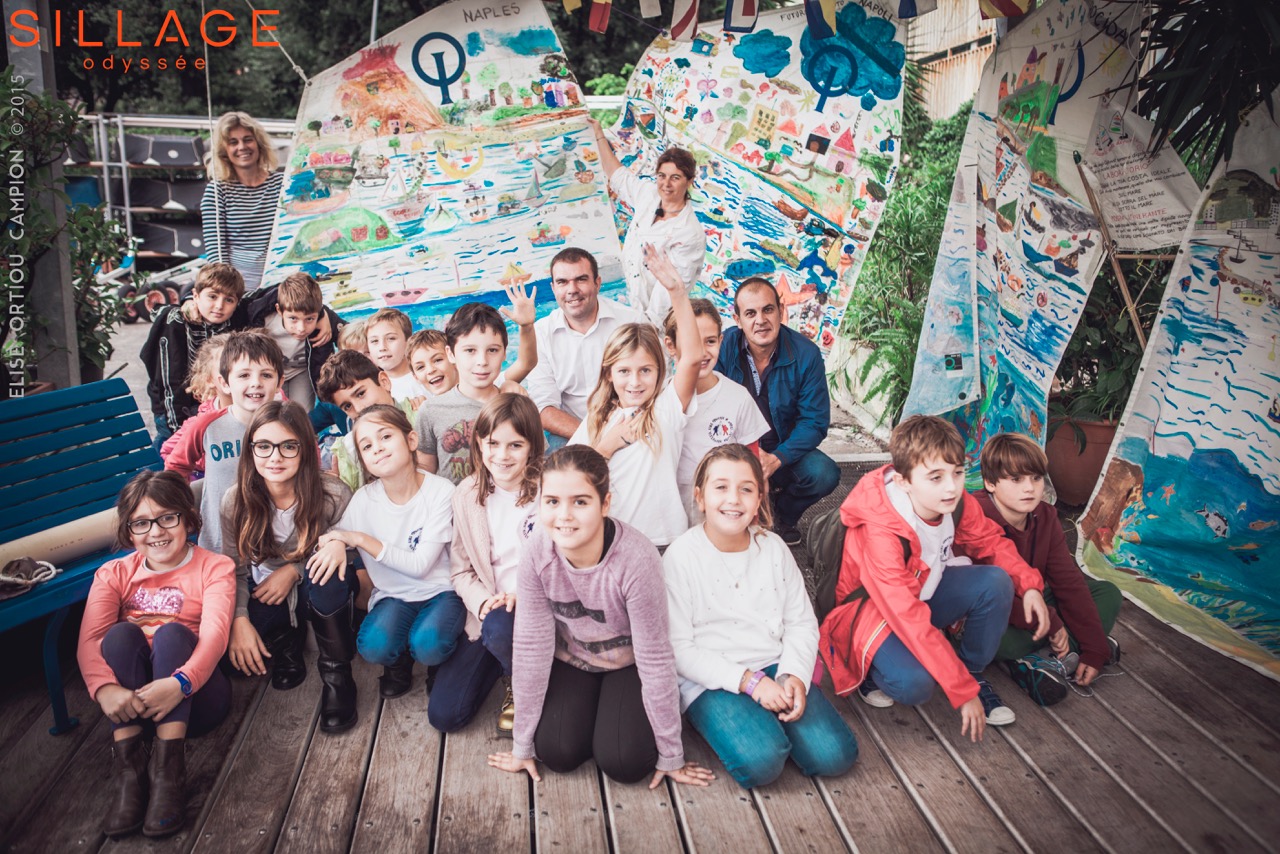 All over the world, entire marine ecosystems are threatened by human activity. The IUCN continues to extend the list of species in great danger, even endangered. How do you see this sad reality?
I do not look at the things that sadden me because sadness or despair are not the engines that lead to undertake and move forward!
For example, we learned a few days ago that the Great Barrier Reef will not receive the optimal protection that is needed, certainly because of pressure on the Australian government. I am going to ask you for a personal opinion concerning this extraordinary and precious site. How much time do we have ahead of us before it's too late? If that's not already the case.
According to many scientists, it is too late. I don't feel like sitting down and waiting, I think there are various scenarios and we can still do something.
More generally this time around, how do you see the future? Are you optimistic or pessimistic? Do you think that we are giving in to the ambient catastrophism or that, on the contrary, we are not taking the exact measure of reality?
I think the covid crisis could be an opportunity to change the paradigm… The future will tell!
Do you work in collaboration with other NGOs?
Of course, many, scientists, managers….
Are you sometimes consulted by pleasure boat builders who want your expertise to improve their manufacture? Do you have an example?
Rather, it is the institutions who consult us on our nautical expertise, the builders have specialized design offices, we act more on their knowledge of the challenges of the marine environment.
Before leaving us, can you tell us about your news? What are your projects ? Can we find out a little more?
We are acting on 3 components: eco-yachting, promoting women committed to the sea, and finally we are putting together a series of Odyssey that will begin in 2022 on the intangible heritage of the Mediterranean islands.
Here we are already at the end of our interview. It only remains for me to thank you for your time and for giving our readers the opportunity to benefit from your experience. I hope we will have made them want to know more about your initiatives. For that, they will find the link to your site at the beginning of our discussion.
Posted on 2021-11-01 08:00