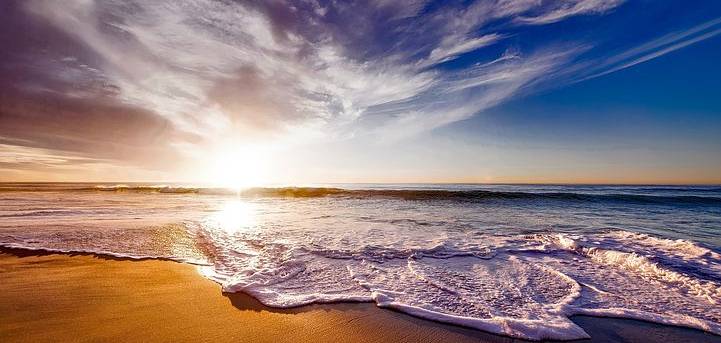 DAVOS 2023
|
Posted on 2023-01-17 18:05
The night before a COP27 session on the net-zero transition, Mads Nipper's team at Ørsted advised him to hold off on joining a new effort to decarbonize the concrete and cement industry.
The company was already working to address hard-to-abate sectors as a founding member of the First Movers Coalition, a World Economic Forum initiative, but his team said there too many unknowns about this new challenge.
"Why not now?" the Group President and CEO asked. "Exactly because we don't know how, we should move now."
It is this kind of courage in the face of uncertainty that is critical to drive forward climate and nature action on a global scale.
Climate change is the greatest challenge of our time
Today's leaders are faced with the greatest collective action problem of our time – to address climate change and the collapse of our ecosystems.
We know how devastating the effects of warming temperatures and ecosystem degradation will be for life on Earth. But there's also a lot we are yet to understand how once we are past the tipping points of planetary boundaries, life for humanity will change irreversibly.
DI
We cannot allow fear and uncertainty to paralyse us. The urgency of the climate crisis means that we need to strive for pragmatism and agility, in our response to Earth's 'new normal'.
Most importantly, we need to break down our silos and work together with a global, collaborative and inclusive approach to make progress to restore our planet and protect our future.
Davos 2023 sessions on these main themes
1. Here's how we can act now:
We must accelerate climate action for the net-zero transition and adapt to the climate realities of today
The latest Intergovernmental Panel on Climate Change (IPCC) report makes clear that the world is set to reach the 1.5ºC within the next two decades. Drastic cuts in carbon emissions now are critical to avoid an environmental catastrophe.
Even as we pursue mitigation and decarbonisation solutions, we must also adapt to the realities of climate change and proactively address the risks of disrupted weather cycles and degraded land, water and ocean systems.
We must provide support, especially for the climate vulnerable communities, to avoid a humanitarian crisis. Increasing business investment in climate adaptation efforts to $1.8 trillion could generate $7.1 trillion in total net benefits by 2030.
Pledges and commitments need to be translated into concrete plans and actions. This requires dedicating resources and capital to develop strategy, build partnerships and put in place capabilities and structures to track progress and measure performance. Investing in people, cultural change and organizational structure will be paramount.
Davos 2023 sessions on climate action for net zero
2. We must take immediate steps to create a nature-positive economy
Addressing carbon emissions and climate change is critical, but not sufficient. There is an equally urgent need to advance public-private action on the issues of biodiversity loss and land-degradation.
The environmental crisis calls on a larger demand for humanity to restore our relationship with nature. Healthy and balanced ecosystems provide a social equalizer, promote happy and stable societies, and preserve and create inter-generational wealth.
There's a clear benefit to investing in nature. Moving toward a more nature-positive economy in areas including regenerative agriculture, forest economy, environment and infrastructure design and resource circularity could add $10.1 trillion of business opportunities and create 400 million jobs globally by 2030.
Davos 2023 sessions on a nature-positive economy
3. We must regenerate our food, water and ocean systems
Food, water and ocean systems are key enablers and impact multipliers for sustainability, and are inextricably linked to climate change, biodiversity, livelihoods and inclusive development. Agri-food systems alone are responsible for a third of greenhouse gas emissions, more than 70% of freshwater use and 80% of tropical deforestation and habitat loss.
In 2023, the world will face a worsening food and water crisis, further compounded by ongoing conflicts, supply chain disruptions, fertilizer shortages depressing harvests, and extreme weather loss and damage to farmlands. Already, more than 2 billion people suffer from malnutrition, and these numbers could continue to grow.
Today, global food, land and ocean use systems represent $10 trillion or more than 12% of global GDP and more than 40% of all jobs, numbers which are grossly underestimated. A regenerative approach to our food, water and ocean systems could unlock the potential for bringing together economic growth and environmental sustainability, especially among emerging and developing economies.
We must invest in our food, water and ocean systems to be more sustainable, more inclusive, more nutritious, healthy and free of pollutants, and more resilient to supply shocks.
Davos 2023 sessions on food water and ocean systems
Davos 2023 sessions on advancing resource circularity and addressing pollution
4. We must leverage market mechanisms of finance, data and technology
To achieve a net zero, nature positive and regenerative economy, we need to deploy all the tools and solutions that we have. But we will also need to develop and scale new finance and technological solutions.
Technologies under development will contribute about 40% of greenhouse gas emission reductions, according to International Energy Agency (IEA) estimates. Unfortunately, many of these technologies are still in their early stage, and not yet mature or competitive with existing high-emission alternatives. New investments that are high-risk and capital-intensive will be required to support commercial scale deployment.ER
We must also ensure investments are flowing into emerging markets and developing countries in support of their development agendas and transition plans. In addition, we must come together to harness data to develop insights, strengthen decision making to adapt to and mitigate climate and nature risks, bolster resilience and create long-term business value.
Davos 2023 sessions on market mechanisms of finance, data and technology
The World Economic Forum's Annual Meeting 2023 will bring together leaders from governments, business and civil society to exchange perspectives, co-create solutions and forge partnerships for action on climate and nature.
Gim Huay Neo - Managing Director, Centre for Nature and Climate, World Economic Forum
This article is part of : World Economic Forum Annual Meeting
Posted on 2023-01-17 18:05