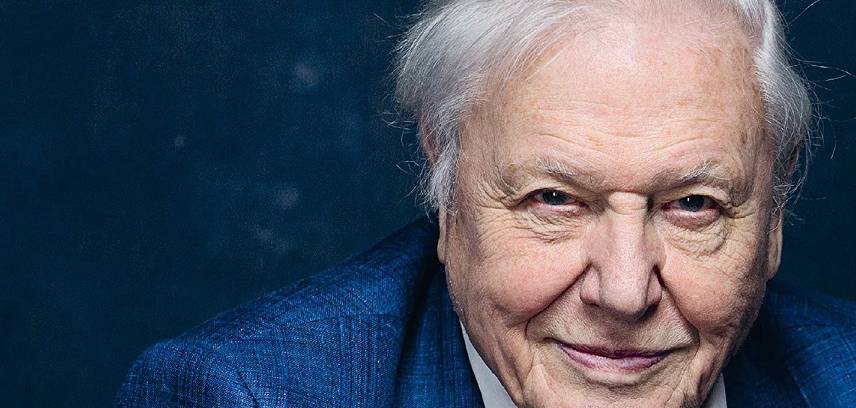 SIR DAVID ATTENBOROUGH
|
Posted on 2021-02-22 19:08
Sir David Attenborough is a British science editor, writer, naturalist, and environmentalist born May 8, 1926 in London (United Kingdom). He will pursue a professional career in the world of private and public media.
Sir David Attenborough is first and foremost a voice. A deep, wise voice that can be heard in many animal documentaries. Notably one of the most famous shows of his career: Life on Earth. But also Blue Planet, or even Our Planet.
For more than 60 years, he worked on numerous TV programs and documentaries. He is a key figure when it comes to biodiversity. He has spoken out many times in favor of the sustainable development of the Earth, and will not stop proposing ecological solutions to the consumption problems of the modern world. His theory of world population meets with many echoes; he writes in particular: " Instead of controlling the environment of the planet for the benefit of the population, perhaps we should control the population to ensure the survival of our environment. ".
At 94, David Attenborough can say he has visited every continent on Earth and admired nature in all its forms. Throughout his filming in the most remote places of the globe, he becomes aware of the importance of preserving the environment . A commitment that has continued to grow throughout his life.
This commitment will earn him many distinctions. Known by Queen Elisabeth II in 1985, he was later offered the title of Member of the Order of British Merit in 2005
In his latest documentary " A life on our planet ", written in collaboration with director and science journalist Jonnie Hughes, David Attenborough insists that " We are the last generation that can turn the tide."
He demonstrates that human activity has had a strong impact on biodiversity over the past decades and shares his vision of a future in which we must and we can deal with nature to create sustainable solutions that will advance both humanity and our planet.
As he puts it so well " People will not want to save something they know nothing about ".
So, he also offers us, through his documentaries, his films, his episodes, a unique opportunity to better understand the world in which we live. We are thus able to become fully aware of the importance of each species, each environment, each element.
Sir David Attenborough urges us to think about the global impact we have on the environment, explains that we are not only all concerned but above all, all interconnected to each other as well as to our environment, to biodiversity and to the balance of our planet.
During the Davos Forum in January 2019, Sir David Attenborough addressed a hall of leaders around the world to explain to them the consequences of our actions on Earth, and nature. Not to mention the disappearance of the ice surfaces which continue to melt and the observation concerning the world population of wild animals which has fallen by two thirds in less than 50 years according to a WWF report. 1 million species are now threatened with extinction.
Despite his age, his emotionality and his dismay, Sir David Attenborough remains a fervent optimistic ecological activist and does not hesitate to use all means to get his messages across. During confinement due to the health crisis, he broke the world record for the number of subscribers on Instagram: in 4 hours and 44 minutes, he recorded a first million followers - since they are 5.8 million.
In one of his recent interviews, he said: " I have no doubts that there will be change. Right now young people are making their voice heard the most. Someone like Greta Thunberg is extraordinary. Her voice will resonate a lot more. longer than mine, because it's 75 years younger. "
Posted on 2021-02-22 19:08