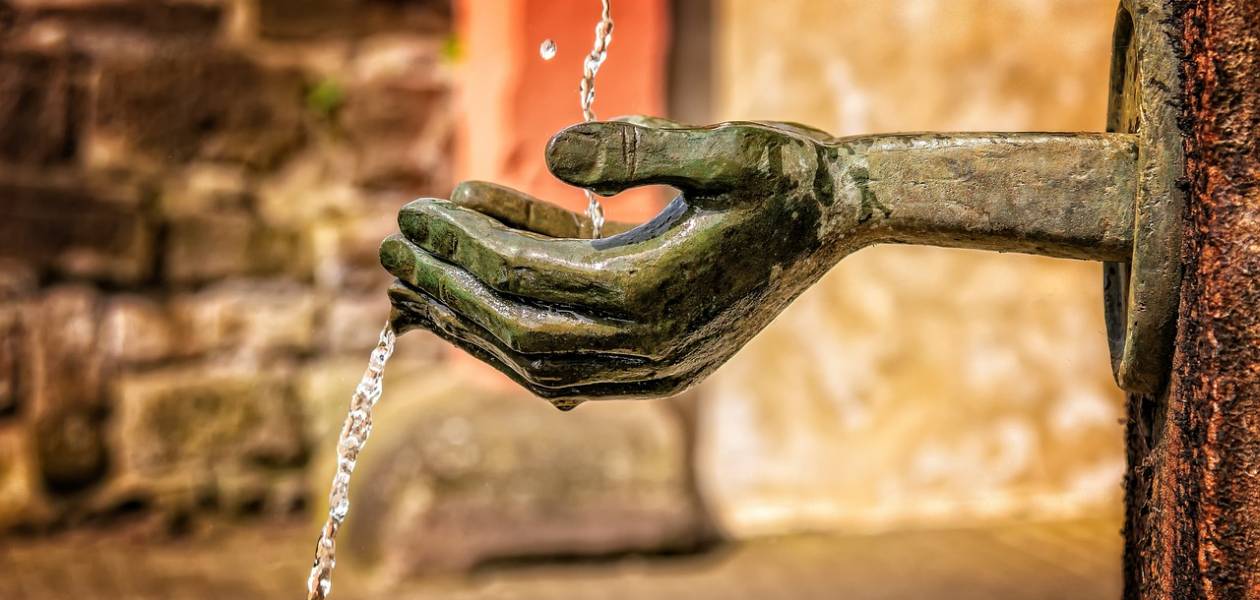 Water crisis.
|
Posted on 2023-08-30 16:17
The climate crisis is putting global water systems under intense pressure.

By 2050, over

5 billion people

will live in areas affected by water scarcity.

Innovative companies are finding solutions, but more investment is needed.

The

Zero Water Waste Challenge

, part of UpLink and HCL's Aquapreneur Innovation Initiative, is calling for innovative solutions that boost freshwater conservation around the world.
The World Bank has labelled water quality problems as an "invisible water crisis" due to a lack of proper monitoring and elusive detection. Traditionally, media attention has focused on water quantity: either too much water, leading to floods, or too little water, leading to droughts. Water quality, in comparison, receives notably less attention. Its effects are broader, more profound, and less predictable than previously understood, necessitating immediate and focused concern.
Whichever way you look at it, water is at the centre of the climate crisis. The crisis is preventing the achievement of the United Nations' Sustainable Development Goals, as severe water quality issues continue to persist in some regions. Globally, over 3.5 billion inhabitants experience some degree of water scarcity. To tackle this, substantial investments are needed to enhance clean water infrastructure throughout the entire value chain.
Research compiled by the World Resources Institute's new Water Risk Atlas shows that, in countries with extremely high-water stress, on average 80% of the available renewable water is used each year. This means that reserves are limited and the pressure on alternative sources such as groundwater is high. In times of high-water demand, even short episodes of drought can lead to significant repercussions. Such occurrences elevate the likelihood of acute water scarcity, exemplified by the cases of Cape Town, South Africa in 2018, and Chennai, India in 2019.
Fresh water requires fresh ideas
The good news is that all over the world a range of innovative companies are working to improve water supply, reduce wastage, enhance quality and increase reach. Innovation in segments ranging from green hydrogen to desalination are also helping increase the economic case for clean water technology. While the challenge remains daunting, a future where all of humanity and natural habitats have access to safe and reliable water is no longer an impossibility.
Traditional water management approaches, often funded by tax or philanthropy, have been mired due to resource constraints and financial instability. Other dampers have been problems linked geopolitical conflict, inequalities between regions and also environmental degradation that has affected positive and long-lasting outcomes. Realising that this business‐as‐usual approach has limited outcomes has led to the belief that challenges to effective planetary stewardship must be addressed and soon. This is where the private sector, especially start-ups, have the potential to add significant value. In time, this has led to the creation of a breed of entrepreneurs solely focused on solving water led challenges. The good news is that their contribution is being recognised by governments and multilateral agencies alike.
Organizations including the World Bank, the World Economic Forum, the UN and others are looking closely at the "water innovation" segment. They are pushing forward the perspective that fresh water requires fresh ideas and decisive action, and the private sector, especially startups, are uniquely positioned to move quickly to develop and implement technology-driven solutions to tackle the world's water issues. This will help address three strategic objectives: ensuring sustainability; meeting basic needs; and considering long-term forces that are shaping the external environment.
The opportunity therefore is to leverage innovation, technology, engineering and a systems-thinking approach to understand how humanity can optimally respond to climate change and be a driving force that addresses the water problem. Presently, water entrepreneurs or "aquapreneurs", are experiencing an increased openness from stakeholders to explore and embrace promising technologies. These technologies encompass a wide range of innovations, including remote sensing of water for efficient water management and addressing non-revenue water issues. Additionally, the utilization of the Internet of Things is being harnessed for applications such as intelligent irrigation and water quality monitoring, among various other possibilities.
However, this needs to be approached as a joint effort or, at the very least, a collaborative undertaking; no single company possesses the capacity to independently resolve these challenges. Instead, the private sector must unite their efforts. Backing should be extended to entrepreneurs driving water innovation, fostering the emergence of widespread novel approaches for efficient water management. Additionally, innovation on the use of technology and application of different institutional models should be an integral part of water financing to promote economic decisions on investments and efficiency in operations.
Investing in clean water
Bringing investment into action means empowering the right people to unleash new and innovative solutions to challenges of this scale. Programmes like the Aquapreneur Innovation Initiative are already helping streamline and simplify the research and discovery processes for uncovering solutions, as well as connect aquapreneurs to existing water-focused networks and in-flight initiatives. With the backing of leading global innovators, the people working to solve these challenges will gain access to more financial opportunities – including public, private and venture funding – empowering them to quickly scale projects and promote water conservation awareness and advocacy to a broader global audience.
Written by :
Sundararajan Mahalingam - President - Strategy, HCL Corporation
- World Economic Forum
Posted on 2023-08-30 16:17