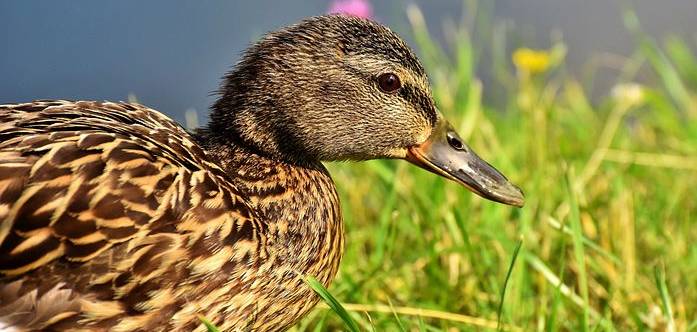 Down duvets.
|
Posted on 2023-01-27 18:23
In this post-holiday season, Oscar-winning actor Joaquin Phoenix speaks in a new PETA video to call on people who received down jackets or duvets to return them.
The video uses footage from an investigation previously released by PETA , showing workers shocking and stabbing birds in the neck, sometimes while still conscious, to have their feathers sold by high-profile brands emblazoned with " Responsible Down Standard", a misleading label.
With down, the only "norm" is suffering
When PETA Asia investigators entered farms and slaughterhouses in Vietnam that are linked to companies that sell so-called 'responsible' down – including GAP Inc, GUESS and H&M – they uncovered unspeakable cruelty.
The Responsible Down Standard claims to "ensure that down and feathers do not come from supply chains where animals have been subjected to any unnecessary harm". But observations by PETA Asia investigators tell a very different story: The ducks live in crammed-in filthy conditions, are violently handled by employees, and are stabbed to death, sometimes without being stunned.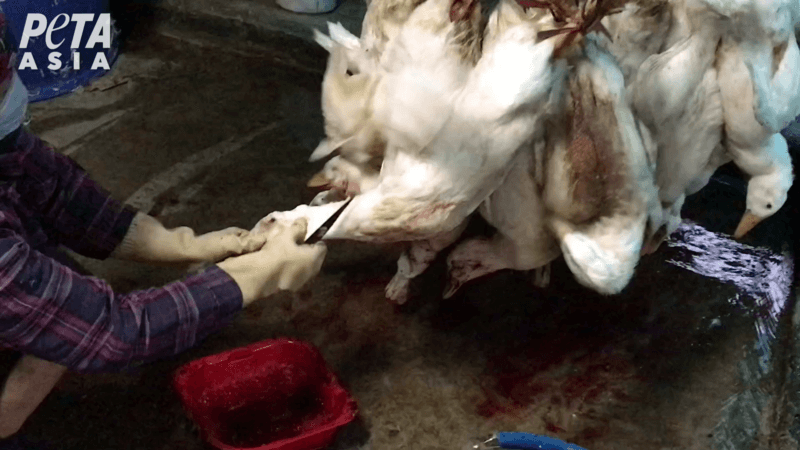 "The Responsible Down Standard program is used to assure customers that down from abused birds does not end up in their products – but nothing could be further from the truth," says Joaquin Phoenix.
Take action for the ducks
"The only way to end this cruelty and save the ducks is to stop buying items that contain feathers," the actor concludes in the video.
"Please remember to check the labels, and if they say 'down', or even 'responsible down', consider those ducks and leave the item on its hanger or on the shelf. »
Companies like Marks & Spencer, H&M, UNIQLO, Gap Inc., Lacoste and Guess have all been identified as recipients of down from the RDS certified suppliers investigated by PETA Asia , and it has been confirmed that all of these companies source their feathers from Vietnam.
Urge these companies to spare ducks a lifetime of suffering and violent death by ending their use of down immediately: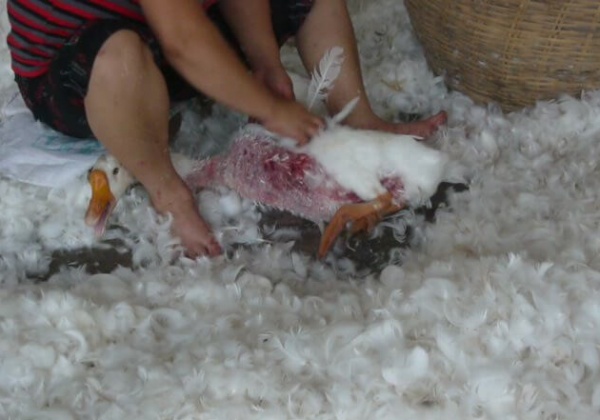 Source : PETA
Posted on 2023-01-27 18:23