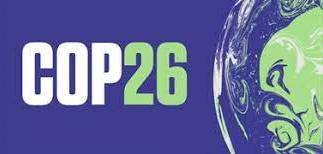 COP 26 and Peta.
|
Posted on 2021-11-09 09:33
PETA UK joined the march for COP26 in Glasgow to get the message across: you can't be environmentalist and eat meat. Everyone should go vegan for animals and the planet.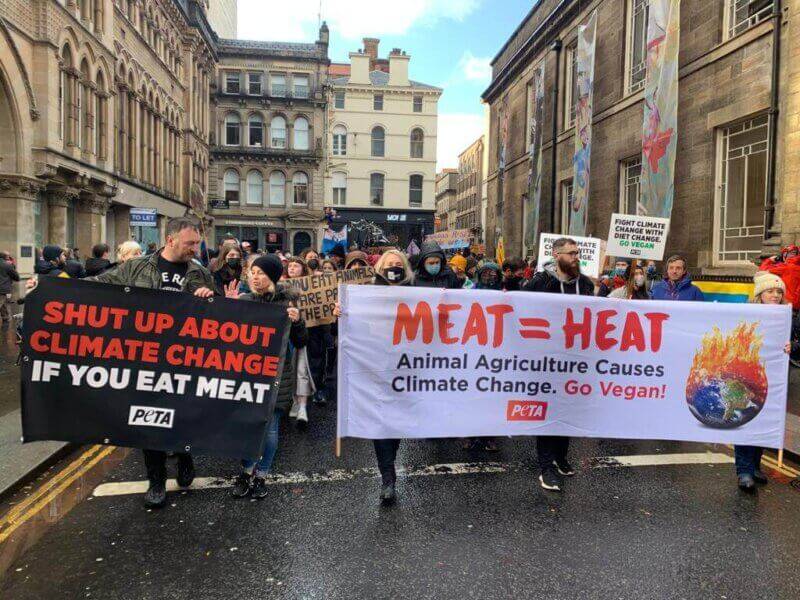 Other animal rights organizations were present such as Viva! and One Kind, to draw attention to the environmental importance of veganism. PETA UK also participated in the London March to COP26 to ensure the message is heard loud and clear.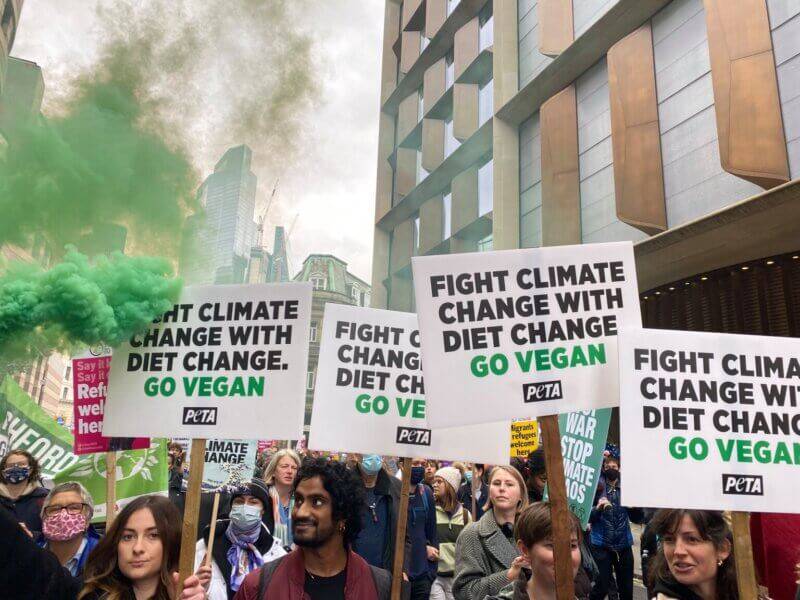 What is COP26, you ask?
COP26 is the 2021 United Nations climate change conference, which brings together parties that are supposed to accelerate actions to restore the planet and fight climate change. World leaders are called upon to agree on ways to meet the global 'carbon budget' and prevent a global temperature rise of 1.5 ° C above pre-industrial levels.
But despite the persistent campaign by PETA and other organizations, governments are still not taking action to mitigate the catastrophic impact of animal agriculture on our planet.
Fight climate change by changing your diet
The fishing, meat, egg and dairy industries are not only relentless cruelty to animals, they are also a nightmare for the environment. The United Nations says urgent and unprecedented changes - including a shift to a vegan diet - are needed to limit the catastrophic damage that will be caused by climate change.
Researchers at the University of Oxford have found that eliminating meat and dairy products can reduce an individual's diet-related carbon footprint by up to 73%. The study concludes that adopting a vegan diet is "the best way" to reduce greenhouse gas emissions and preserve water and land, noting that the impact is "much greater than the reduction of your flights or the purchase of an electric car ".
We remember the letter sent by PETA and received by Alok Sharma, the president of the United Nations Conference on Climate Change (COP26), in which the association invited him to serve a vegan menu to conference delegates to highlight the high carbon cost of meat production. In the letter, PETA noted that the vegan catering would not only reduce the carbon footprint of the event but also its waste of water and to recall that it takes 15,415 liters of water to produce a single kilogram of beef, and this measure does not even take into account all the greenhouse gases generated by animal agriculture.
Kate Werner, Senior Campaigner at PETA, wrote in the letter at the time: "Given that the meat and dairy industries are one of the main causes of the climate crisis that COP26 seeks to address, remove these catering menu items seem like a no-brainer. "
How PETA works for climate justice
In addition to making a lot of noise during the COP26 marches in Glasgow and London, Peta also ensured that anyone - including world leaders, celebrities and government officials - walking through Glasgow during this important time of year climate emergency, understand exactly how to help resolve the situation.
As well as placarding the Glasgow buses with a relevant reminder: "You can't be a meat-eating environmentalist. Take your personal responsibility: go vegan ", PETA UK also hung a huge banner on a motorway walkway that simply said, " Eating animals got us in this mess. Go vegan ".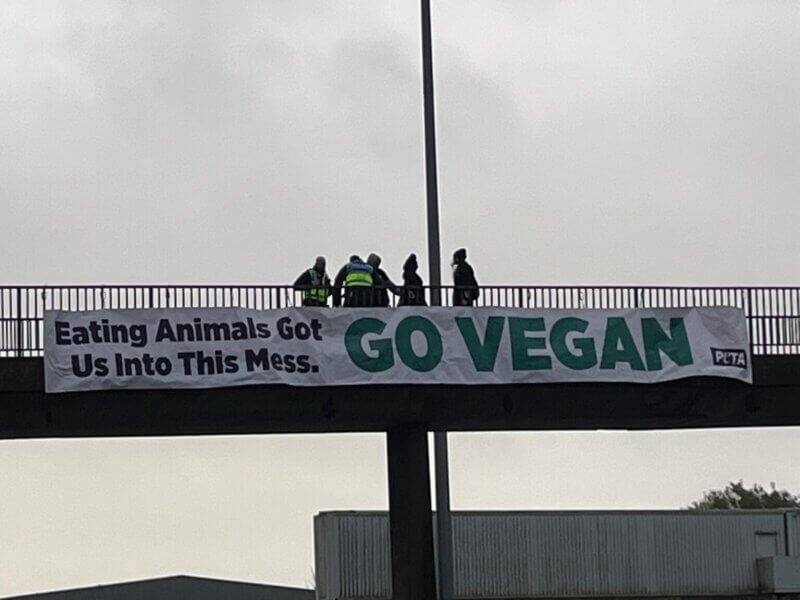 PETA collaborated with Viva !, OneKind, Vegan Outreach Scotland, Farmers For Stock-Free Farming, and Animal Equality and their supporters on the same day by launching the hashtags #VegansForClimateJustice, #MeatEqualsHeat and # CopOut26 on Twitter so no one can switch to side.
Posted on 2021-11-09 09:33