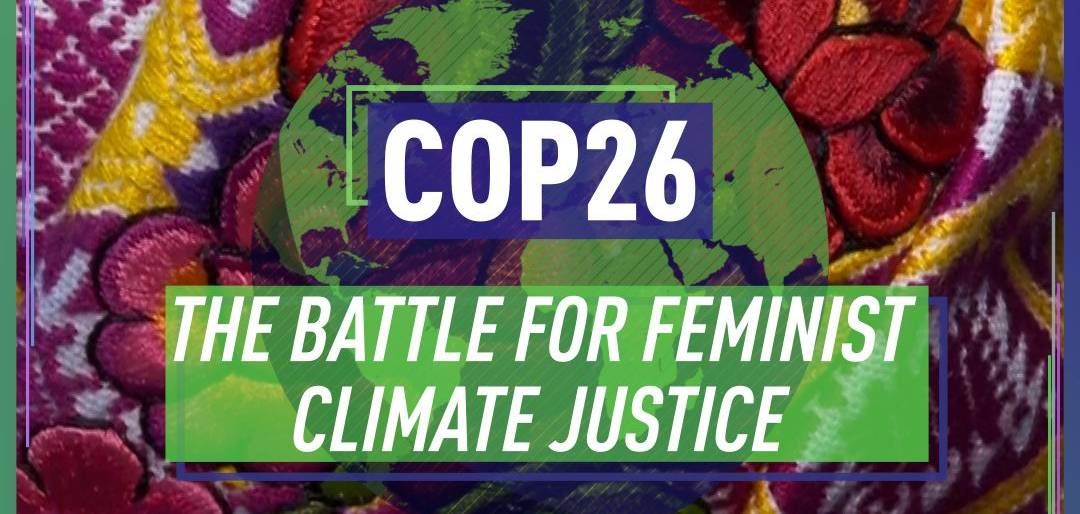 COP 26: commitments as of November 9, 2021.
|
Posted on 2021-11-10 17:16
After a few days of the COP 26 climate conference, many additional commitments have been made by many nations in the fields of gender equality and climate, science, innovation and health.
Women and girls are disproportionately affected by climate change, but women and girls are also leading efforts to address climate change in communities around the world. In this regard, countries and other stakeholders made announcements yesterday, November 9, 2021, to make climate action gender sensitive. Countries have collectively pledged more than $ 232 million to the Adaptation Fund, which will help countries cope with the impact of climate change.
There was new momentum around the world to put gender at the forefront of climate action on Gender Equality Day, as countries and non-state actors articulate gender commitments and climate, in particular:

Bolivia is committed to promoting the leadership of women and girls, especially indigenous, Afro-Bolivian, community and rural women, through their participation in sustainable development projects, as well as reflecting data on gender in its nationally determined contributions, and to work with UN Women to promote the use of gender disaggregations in official national environment and climate change statistics.

Canada will ensure that 80% of its $ 5.3 billion climate investments over the next five years target gender equality results.

Ecuador is committed to building leadership, negotiation and decision-making capacities within women's organizations working on climate.

Germany announces a new gender strategy under its International Climate Initiative (IKI) which will promote gender transformative approaches in international cooperation on climate and biodiversity.

Nigeria is developing its strategy for implementing its national gender and climate action plan.

Sweden announces new measures to firmly embed gender equality in all its climate actions, as mentioned in the Swedish Action Plan for Climate Policy.

The UK explained how funding of £ 165million will tackle the twin challenges of gender inequality and climate change.

The United States promotes gender equity and equality in the fight against climate change as a priority of its National Strategy on Gender Equity and Equality; invest at least $ 14 million from the Action Fund for Gender Equity and Equality in climate programs that are gender sensitive; and invest more than $ 20 million in initiatives to increase women's economic opportunities in the clean energy sector, strengthen action against gender-based violence and the environment, remove barriers to land rights for women and men. women and help women farmers in East Africa adapt to climate impacts.

These announcements help build international momentum to boost the implementation of the Gender Action Plan agreed at COP25 ahead of the sixty-sixth session of the Commission on the Status of Women (CSW66) in March 2022, which will focus on gender equality in the context of climate change, environment and disaster risk reduction. A complete list of commitments under Feminist Action for Climate Justice is available on the

website

of Generation Equality (PDF). Further engagements can be found in the Notes to Editors below.

COP26 President Alok Sharma and UK International Adaptation and Resilience Champion Anne-Marie Trevelyan hosted the Gender Day plenary event, accompanied by 3 , 5 meters traveling 8,000 km to support refugees. U.S. House of Representatives Speaker Nancy Pelosi was among other high-profile speakers to address the event.

As part of Science and Innovation Day, initiatives launched today will strengthen international cooperation between governments, academics, business and civil society and ensure that science and innovation meet the needs of all in order to achieve the objectives of the Paris Agreement:

47 countries are committed to building health systems capable of resisting the impacts of climate change, low in carbon and sustainable. These include 42 countries, accounting for more than a third of global healthcare emissions, that are committed to developing a sustainable, low-carbon healthcare system. 12 of those 42 countries have set a target date of 2050 or earlier by which their healthcare systems will achieve carbon neutrality.
Other gender commitments made at COP26 include:
Norway works to increase and strengthen the role and impact of women and girls in international and national climate decision-making, including in UNFCCC processes and in national policy decision-making climatic.

Sierra Leone is committed to tackling long-standing discriminatory land practices that deny women access and control over land by passing a series of new laws.

A call to action from The Rallying Cry , urging the financial community to invest more in women entrepreneurs and companies at the heart of the transformation the world needs.
The InsuResilience Center of Excellence for Gender- Smart Climate Solutions, an information repository and knowledge exchange platform, will enable transformative gender action on the ground by providing access to the latest knowledge, practical advice and exciting opportunities, as well as connecting users with a vibrant community that is rethinking gender inclusion in the context of climate finance and insurance and disaster risk.

Rise2030, an award-winning grassroots initiative emerging from Lebanon, which focuses on empowering women and youth as frontline change agents by enabling them to design, create and build climate-friendly solutions in the world. amid the worst economic, humanitarian and energy crises in the country.

A new 2X Collaborative (2XC) toolkit to help the finance community make climate finance investments that bridge gender gaps in different sectors.

The launch of Gender Equity Diversity Investments , a $ 100-150 million venture capital firm. GEDI currently has a network of 200 leading figures and experts, and aims to advance investments in line with several of the Sustainable Development Goals.
Posted on 2021-11-10 17:16