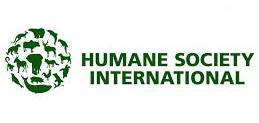 Conflict in Ukraine and pets.
|
Posted on 2022-02-26 11:09
Animal charity Humane Society International/Europe commends the European Commission for advising all EU Member States to relax veterinary documentation requirements for dogs, cats and other pets traveling with refugees seeking safe passage to EU Member States.
In a communication shared with HSI and other members of the EU Animal Welfare Platform, Bernard Van Goethem, Director of Crisis Preparedness in Food, Animals and Plants at DG SANTE, wrote to the Chief Veterinarians and Permanent Representations of all Member States, stating:
"In view of the worrying developments in Ukraine and to avoid possible difficulties with refugees coming from Ukraine with their dogs, cats or other pets...the Commission suggests that, in order to facilitate the process and appropriately address this emergency, Member States can draw up authorization provisions that would apply to pet animals traveling with refugees and allow their entry without prior individual application for a permit. This approach would allow you to inform your staff at the borders to ensure awareness and therefore avoid any problems. »
Ruud Tombrock, Executive Director of Humane Society International/Europe, said: "We are deeply concerned about the people and animals affected by Russia's military action in Ukraine, and we therefore welcome the recognition by the European Commission that people fleeing conflict care deeply about their pets as beloved members of their family and will want to keep them safe. Those seeking refuge will be greatly relieved to know that they can make evacuation plans to EU countries with their pets without unnecessary delay. This is a compassionate EU position that sets a precedent and which we sincerely hope will be replicated around the world in similar conflict situations. People shouldn't have to jeopardize their own safety in order to prevent their pets from being left to fend for themselves. »
In any conflict situation, the focus will naturally be on human casualties, but animals can also become casualties, suffer injuries, lose their lives or be left to fend for themselves during evacuations. Although HSI does not have operations in Ukraine, we are monitoring the situation closely, including reaching out to local groups to assess if and how we can best support those in need.
Posted on 2022-02-26 11:09