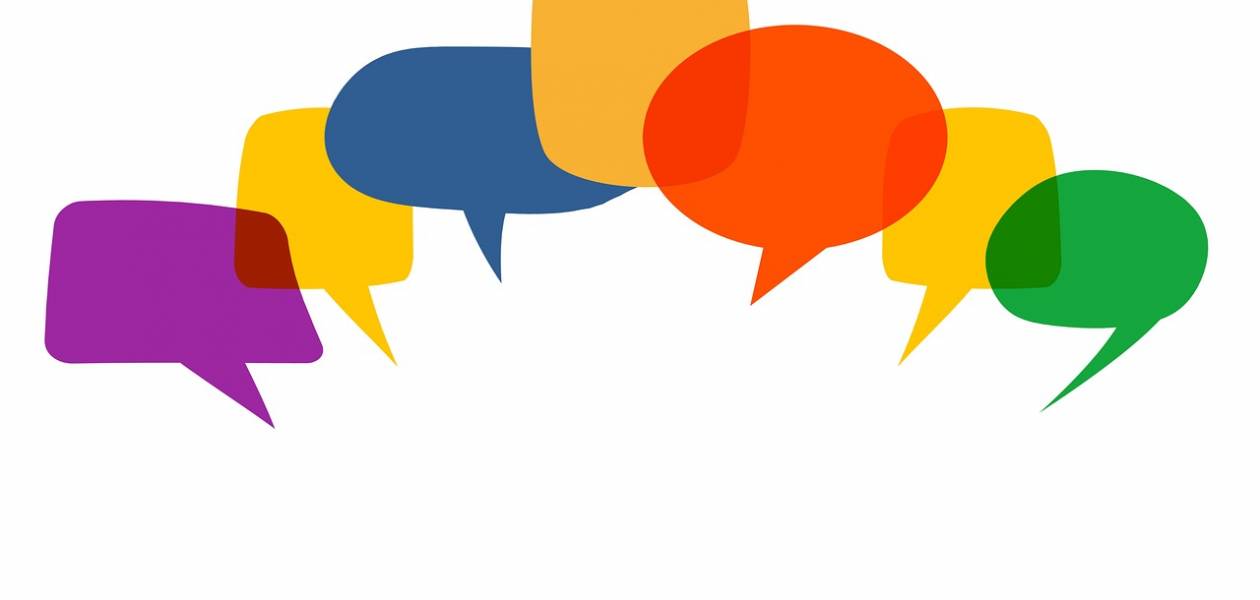 Communicate about the climate crisis.
|
Posted on 2023-11-04 15:41
Creating effective climate change messaging can be challenging.

Innovative and unusual approaches may have more of an impact in terms of connecting with the public and global decision-makers.

The World Economic Forum's Meet the Leader podcast spoke to Arctic Basecamp founder Professor Gail Whiteman and actor and climate activist Rainn Wilson about the imaginative ways in which they are spreading the message around climate change.
In an age of "fake news" and "alternative facts", getting messages across on critical issues is becoming ever more challenging. The solid science that sheds light on our warming planet is often swept up in a social media vortex of denial, distraction and disinformation.
So how can the people at the heart of climate science cut through the noise?
To find out, the World Economic Forum's Meet the Leader podcast invited two prominent climate activists to talk about some innovative methods they have used to connect with people who can make a difference, from politicians to climate sceptics.
Professor Gail Whiteman is the founder of Arctic Basecamp, a team of Arctic experts and scientists committed to "speaking science to power". Rainn Wilson is an American actor perhaps best known for his role in comedy series The Office. He joined forces with Arctic Basecamp after becoming disillusioned with being "just a keyboard warrior", trying to get an important message across.
What is the aim of Arctic Basecamp?
"I am a social scientist," says Whiteman. "I set up Arctic Basecamp, which is a science communication platform, because I felt that the natural science data on global risks was just not getting out there in the way it should. So we put together Arctic Basecamp really as a platform for communicating science to power."
Rainn Wilson got involved when he realized he was failing to cut through with his millions of followers on social media.
"It's a funny story," Wilson told the Forum's Linda Lacina on the Meet the Leader podcast. "I really had a cold, hard look in the mirror one day. I realized that climate change was something I was incredibly passionate about, but all I was doing to effect change was sending out an occasional angry Tweet.
"I thought – I really need to do more than just be a keyboard warrior. I need to dedicate some time, some action, sacrifice some comfort and time towards the cause. And literally the next week, a mutual friend of Gail's and mine said: 'You know, you need to meet Gail Whiteman.'"
" I truly believe that there is a young, movable middle in the United States that, with the right kind of climate communication, can be reached and can be swayed, maybe not with hard data, but in some imaginative ways."— Rain Wilson, actor and climate activist.
How is Arctic Basecamp getting its message across?
Climate science is rich with data, but putting out plain facts in black and white is not always the best form of storytelling. Arctic Basecamp wanted to bring data to life, to tell stories like the dramatic loss of Arctic sea ice that will have impacts far beyond the Arctic Circle.
"For our first initiative, we set up an Arctic science tent at the World Economic Forum at Davos," says Whiteman. "Davos is held in January in the Swiss Alps. It can be -20°C and there's normally a lot of snow, so you're feeling the cold as you camp out all night."
Despite the hardships, Whiteman says the camp helped them connect with people they might not ordinarily reach. "We've had heads of state spontaneously arrive at Basecamp. They spot us and they're saying, what is this? We certainly stand out from the normal Davos jazz and that's how we get to connect with them."
For Wilson, those freezing nights in the Davos camp opened his eyes to the power of communicating using novel techniques. "The first night I was there, it was ungodly cold, and I was like, what's the deal?
"But the other aspect is that there's a big science tent with some wonderful screens and interactive tables. Local students come by and real climate scientists are there to explain to them that what happens in the Arctic doesn't stay in the Arctic. Then we get billionaires ducking into the tent and that's the opportunity to speak science to power in really effective ways."
Arctic Basecamp's other messaging stunts have included taking a large chunk of an iceberg to the COP26 climate summit in Scotland and bottling the dripping water under the brand Arctic Melt. In 2022, Wilson briefly changed his name to "Rainnfall Heat Wave Extreme Winter Wilson" and encouraged other celebrities to do something similar to draw attention to climate science during the COP27 climate summit in Egypt.
Engaging youth in climate science
A visit to the Arctic Basecamp tent by environmental activist Greta Thunberg hit home with her millions of followers. It prompted Arctic Basecamp to work to engage more with the young people who will inherit the planet and its climate challenges, and as a result a youth tent is now a regular feature at Arctic Basecamp events.
"We really try to make this a democratic space, where we as scientists, as youth, as other influencers, are trying to make a difference," says Whiteman. "It's not only about speaking truth to power, but about speaking science to power and hopefully encouraging much more urgent action."
Reducing risks through effective communication
The need to drive home messaging on urgent climate action is highlighted in the World Economic Forum's Global Risks Report 2023. It says the top four risks facing the world over the next decade all stem directly from the effects of climate change, or from our failure to prevent and adapt to it.
The top four long-term risks facing the world all stem from climate change. Image: World Economic Forum
The message from climate scientists has never been more urgent. Cutting through the noise to ensure people believe climate change is real – and then convincing them to act on it – will be a crucial part of the progress needed in tackling global warming and preserving planet Earth.
Article written by :
Simon Torkington - Senior Writer, Forum Agenda
Sources :
- World Economic Forum
Posted on 2023-11-04 15:41