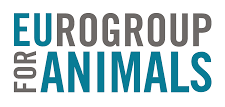 European Commissioner for Animal Welfare.
|
Posted on 2022-01-10 17:37
Brussels, January 10, 2022
This is the most signed thematic oral question tabled by MEPs during this legislature and beyond. The Conference of Presidents is now called upon to decide on its timetable in plenary meeting to which the Commission must respond within the next three months and its transformation into a resolution.

More than 150 MEPs and over 140,000 citizens recently expressed their support for the #EUforAnimals campaign, promoted by more than forty animal welfare organizations across the EU, which demands that more relevance be given to the property -be animal by making this responsibility explicit in the name of the directorate-general concerned as well as in the title of the post of the competent European commissioner. In the current context, the responsibility of the Commissioner would become "Health, food safety and animal welfare".

"Today, MEPs have made history once again by bringing together - in impressive numbers - the foundations of a European Union which cares more systematically and more constantly about animal welfare, as its citizens demand, by creating a European commissioner explicitly responsible for animal welfare. The EU institutions should not miss this opportunity to ensure that their efforts are not thwarted by a different attitude in future European Commissions " , commented Michel Vandenbosch, President of GAIA.
"We are very grateful to Mr Fuglsang and the other MEPs who tabled the oral question, which represents an important step in the work for animal welfare in the EU. The acceptance of this proposal by the European Commission would be a natural complement to its current efforts, and we would be delighted to see Ms Kyriakides become the first European Commissioner for Animal Welfare " , added Reineke Hameleers, CEO of the Eurogroup for animals.
A survey carried out in June by Ipsos shows that 70% of Europeans think there should be a European commissioner for animal welfare. While animal welfare is very dear to the hearts of European citizens, who constantly support initiatives to improve the way animals are treated, the attention it has received in Brussels has fluctuated depending on the priorities of the Commission in office at the time.
We are fortunate to currently have a committed Commission, which has initiated a review of existing animal welfare legislation and has repeatedly announced its intention to prepare ambitious improvements for the years to come. However, the actions of previous Commissions on this front had been almost absent, and this could be the case again when the next Commission starts functioning at the end of 2024.
A new period of inaction on animal welfare should and can be avoided, and the way forward is clear: a European Commissioner with explicit responsibility for this issue.
Notes
Text of the oral question:

Article 13 of the TFEU recognizes animals as sentient beings. European citizens care about animals, as evidenced by Eurobarometer responses, and would like their welfare to be improved through clear legislation, effective policies and the commitment of adequate resources.
EU animal welfare legislation has been developed since 1974, but the approach of the EU institutions has been inconsistent, contributing to the problem of misapplication on various fronts.
The Commissioner responsible for animal welfare should benefit from more influence and powers within the EU institutions on this subject, the importance of which has been clearly recognized by this Commission.
Over 125,000 EU citizens and over 120 MEPs from all political groups have already joined the #EUforAnimals campaign to demand that animal welfare be taken more into account by making this responsibility explicit on behalf of management General concerned and in the title of the post of competent European Commissioner.
At present, the Commissioner's responsibility would change to "health, food safety and animal welfare", which would greatly support legislative progress and proper enforcement.
This would be an important political decision leading to greater responsibility of the EU institutions for animal welfare and would therefore increase the coherence, efficiency and impact of policymaking in this area. domain.
One of the immediate effects of this proposal would be to create a specific animal welfare department within DG SANTE, thus adequately recognizing its specific relevance.
Does the Commission intend to respond positively to this proposal?
If so, what procedures to implement it have been activated?
The oral question was promoted by Niels Fuglsang, mdPE (S&D, DK), with the co-promotion of MEPs Sylwia Spurek (Verts / ALE, PL), Petras Auštrevičius (Renew, LT), Manuel Bompard (GUE / NGL, FR), Sirpa Pietikäinen (PPE, FI), Michal Wiezik (Renew, SK), Emmanouíl Fragkos (ECR, GR), Anja Hazekamp (GUE / NGL, NL), Johan Van Overtveldt (ECR, BE), Emma Wiesner (Renew , SE), Maria Noichl (S&D, DE) and Francisco Guerreiro (Verts / ALE, PT).
Citizens who want to support this campaign can sign the petition online.
The full survey results can be viewed
here.
Posted on 2022-01-10 17:37