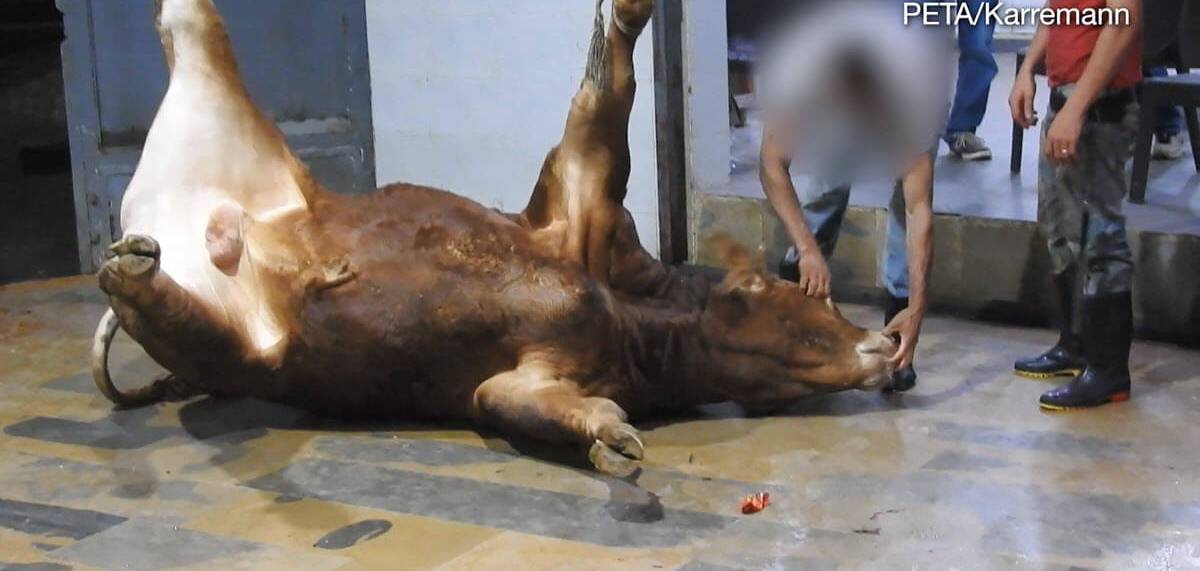 Leather trade.
|
Posted on 2023-03-02 14:29
If you were passing near the Palais de Tokyo this Tuesday morning, a dazzling spectacle might have caught your eye. This was our latest flamboyant action to challenge Paris Fashion Week on the environmental impact of leather.
The sulphurous Shamay was all fired up to participate in this demonstration and help the animals. Dressed in a vegan leather harness, she danced her fiery accessories in front of a planet-shaped sign that read, " Leather production consumes the planet: consume vegan! »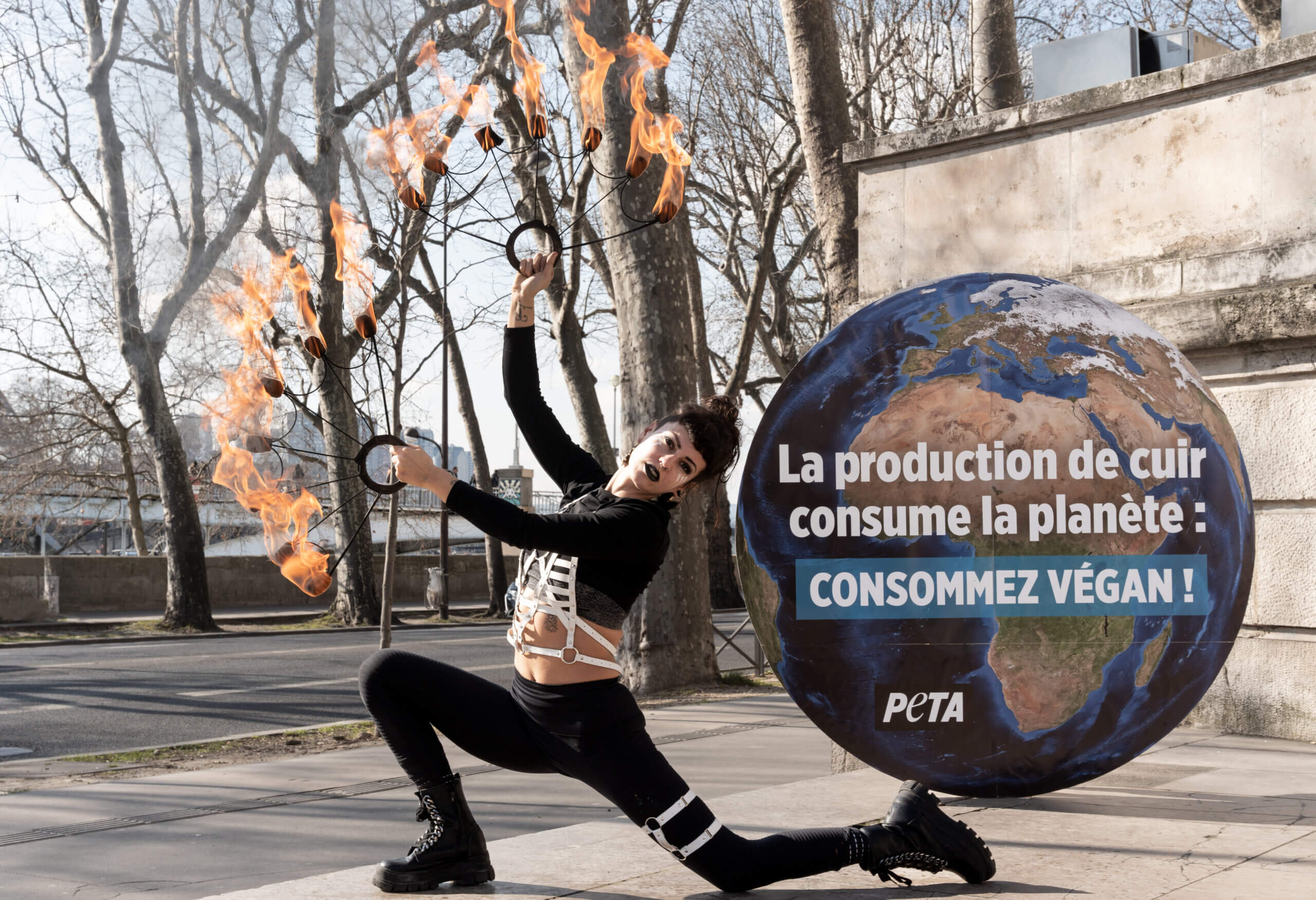 Fairshot
In the middle of fashion week in Paris, it is high time that the globally followed event evolves and takes into account both animals and our planet, by switching to an entirely vegan fashion.
Leather is the skin of a living being
Before being turned into belts and sacks, sentient beings endure all possible horrors of factory farming - such as extreme confinement in filthy cages or pens, castration without pain relief, chronic infections and diseases caused by extreme crowding and finally a terrifying journey to the slaughterhouse to be violently killed.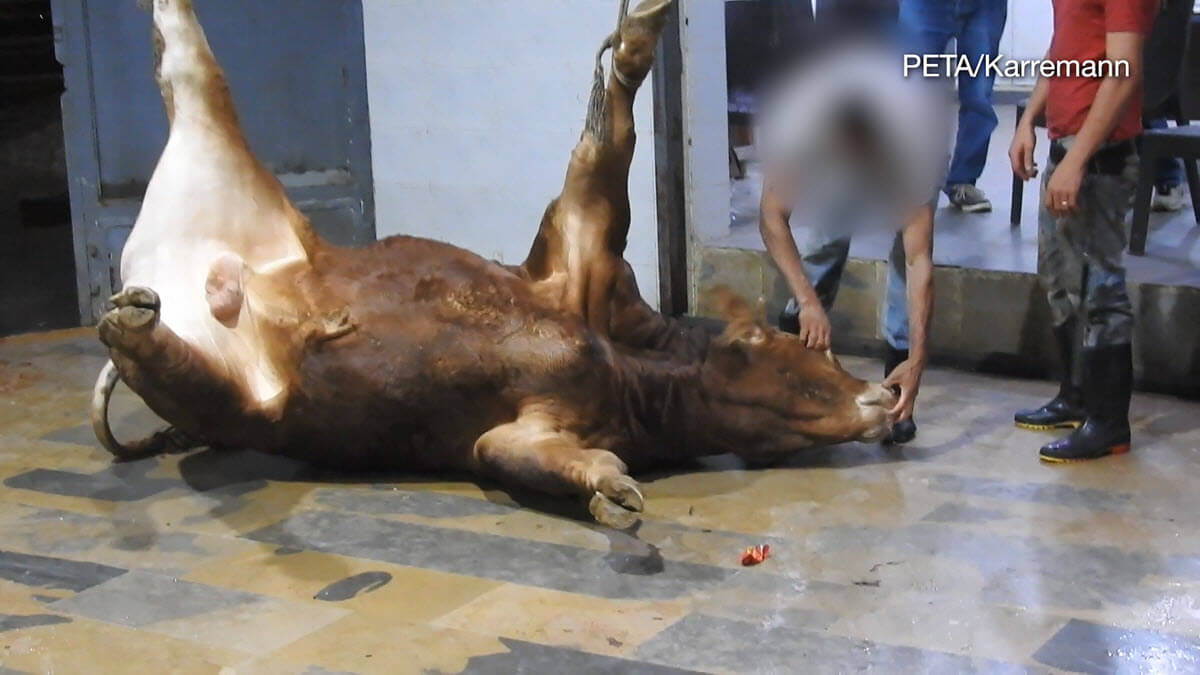 More than a billion animals are slaughtered around the world for the leather trade each year: cows, calves, horses, lambs, goats, reptiles, pigs, and also dogs and cats. When you're wearing leather, it's hard to tell who owned the skin you're wearing.
The environmental impact of animal leather
According to the Pulse of the Fashion Industry report , leather is the most environmentally harmful material among textiles , with twice the impact of fibers such as acrylic and polyester. It is loaded with chemicals to prevent decomposition: mineral salts, formaldehyde, tar derivatives, cyanide-based dyes and other dangerous substances that end up discharged into rivers, river banks or near fields, polluting water and the grounds.
Leather demand is also fueling the destruction of the Amazon rainforest , as Brazilian beef companies continue to supply leather to major global fashion brands and retailers.
Vegan leather – the ethical and ecological choice
The trend is vegetal, sustainable and ecological. Many companies and brands today develop and use innovative materials for leather goods, such as Ultrasuede, cork, or pineapple (Piñatex), mushroom, apple (Appleskin), or grape (Vegea).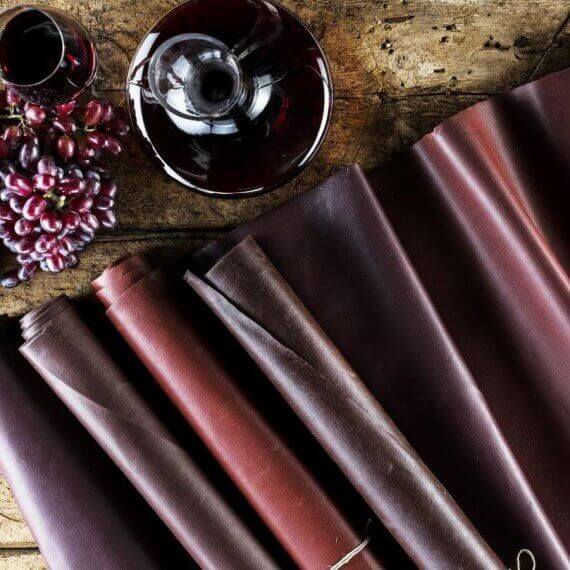 What you can do
Each and every one of us can choose to support either compassion or cruelty with every purchase of a new jacket, belt or pair of shoes. Opt for vegan clothing every day to help end the global hide trade and take action against the cruel leather industry:
THE LEVI'S BRAND USES LEATHER - ASK IT STOPS!
Source : PETA France - Article title photo courtesy of PETA France.
Posted on 2023-03-02 14:29