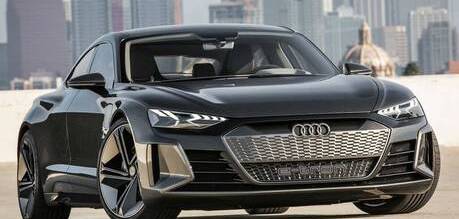 Audi.
|
Posted on 2021-06-23 11:22
It is the turn of the manufacturer Audi to give up producing thermal vehicles by 2033.
The announcement was made by director Markus Duesmann who confirmed that the German firm will make its transition to all-electric, thus following in the footsteps of all global manufacturers. Audi will initially focus on new electric models from 2026 and then completely stop producing cars equipped with traditional combustion engines in 2033.
Markus Duesmann took the opportunity to specify that the brand will launch "in four years the production of its" last combustion model as part of a determined transition to the electric era . " Apparently, 2026 should also mark the end of hybrid vehicles.
In the meantime, the manufacturer continues to expand its 100% electric range under the e-tron brand. The turning point began in 2019 and will not stop as a spokesperson for the firm said: "This year, we will launch more electric models than thermal models."
With this decision, Audi joins the club of brands like Volvo and Jaguar, which have already made the same commitment. We hope, however, that this strategy will not be the pretext for soaring prices.
Posted on 2021-06-23 11:22