Athletes and vegans.
|
Posted on 2021-09-13 16:21
What do we find in common between Carl Lewis, Edwin Moses, Lewis Hamilton, Patrik Baboumian, the Williams sisters or even David Haye?
They are all athletes with exceptional performance accumulating awards and titles. But, they also have the particularity of having made the choice to no longer eat animal products.
Being athletic requires a rigorous lifestyle, and nutritional needs, especially in proteins but also in vitamins and minerals must be up to the efforts that are required of the body. This is the reason why athletes do not consider adopting a vegetarian or vegan diet. But contrary to a stubborn prejudice, there is no need to binge on animal proteins to achieve optimal physical performance.
A correctly managed and balanced diet without animal proteins can lead to exceptional sports results. Here are three stories to prove it.
Weightlifter and vegan: he breaks two records.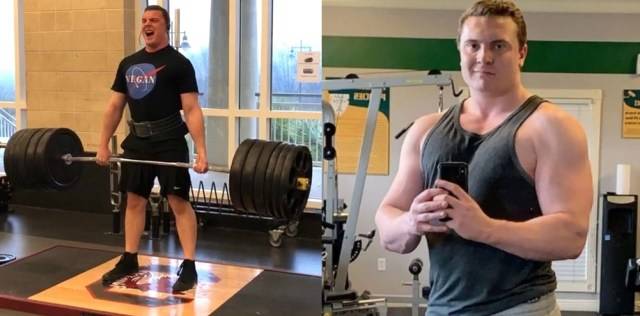 American athlete Bradie Crandallbeat broke two weightlifting records before the age of 25.
The record of 270 kilograms in the free squat was reached this year in the state of Pennsylvania, where he qualified for the US Powerlifting Association (USPA) world championship.
In addition to the Pennsylvania record, Crandall also holds the South Carolina state record in deadlift with a weight of 280 pounds. A victory he obtained in 2019.
To great vegan athletes, he said he switched to veganism at the end of 2017, so his records were set when he had already gone vegan.
His greatest motivation for not consuming food and other animal products is climate change, which is the subject of his doctoral research in chemical engineering.
"Understanding the causes of climate change made me understand that animal products have a major impact on the environment. In addition, a diet based on animal products is no longer viable because the population is growing rapidly, "said Bradie Crandall.
He added: "While it is clear to me that individual action alone will never solve climate change, I could not sleep at night knowing that I was supporting an industry having such a damaging impact on the climate of the world. Earth. The consumption of animal products was in fundamental conflict with my work focusing on the climate crisis. "
According to the athlete, most of his protein intake comes from tofu, vegetable meats (including seitan), beans, lentils, soy milk, pumpkin seeds, nuts, edamame (immature soy beans) and other high protein grain products.
Candall has revealed that he also consumes vegetable protein powder from peas and rice, which he says has a better essential amino acid profile than whey protein.
And in terms of carbohydrates, Bradie Crandall is a consumer of rice, potatoes, oatmeal, pasta, fruits, and other vegetables which are good sources of glycides.
"I get most of my healthy fats from avocados, olive oil, peanut and almond paste, nuts and seeds," he concluded.
Vegan athlete for almost 40 years: she has won records in athletics.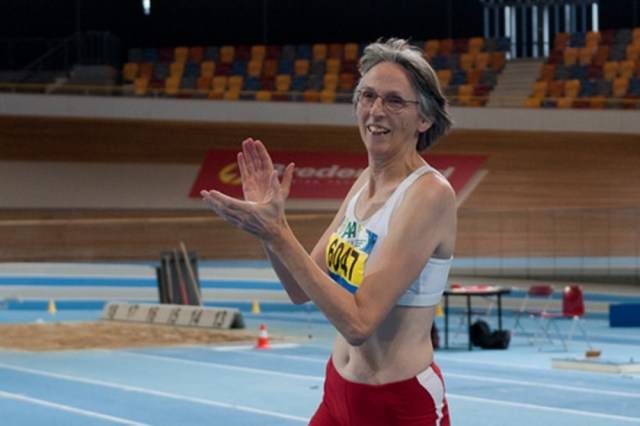 | Photo Ed Turk
Dutch athlete Weia Reinboud, 71, vegan for nearly 40 years, has an admirable athletic career record, with 40 records in sports such as high jump, heptathlon and javelin throw. Of this total, 23 are world records.
The most recent was in the 70-year-old category, which jumped 1.33 meters, according to the Great Vegan Athletes. In 2012, Weia set the world record for the category with a time of 1.46 meters. And this year, she broke the Dutch javelin throw record, still in the same category. And despite all these performances, she has no desire to stop athletics. Quite the contrary.
The Dutchwoman revealed that it was in early 1982 that she discovered that milk production also involves the slaughter of animals. Therefore, she decided to stop consuming dairy products, which she said were produced peacefully.
"We have learned that in order to obtain dairy products, the slaughter of animals is inevitable (in reference to the elimination of male calves, considered as 'the collateral victims' of the dairy industry). The article on this subject concluded that it is necessary to eat meat, but I think the opposite, "she explained and added that the best way to avoid contributing to this system is to do not consume milk or derivatives.
Weia Reinboud also stopped consuming other animal products, going vegan in September 1982.
"At the time, we didn't know it was called veganism and that there were others making the same choices. Some time, we got to know some of them, there were only about thirty "vegans" at that time in our country! », Commented the athlete.
Weia Reinboud's records became commonplace when she started competing in the W50 category (for women over 50). Today, the athlete still holds records in the 60, 65 and 70 categories in the high jump and the women's heptathlon.
"Veganism is one of those choices you make that you never regret. When you see cows in a pasture with huge udders, you can say "sorry girls, I didn't cause it". Besides having other benefits, you have a much smaller ecological footprint, "Weia said.
She adds, "I don't mind being vegan. You feel happy to live up to your own choices and, more importantly, these are ethical choices. The conventional consumer seeks happiness in the act of consuming, but the ethical consumer consumes less and finds more happiness! This is the case for all ethical choices and veganism is the greatest of them. "
Vegan and ultra marathoner, he aims for a new record on the Appalachian trail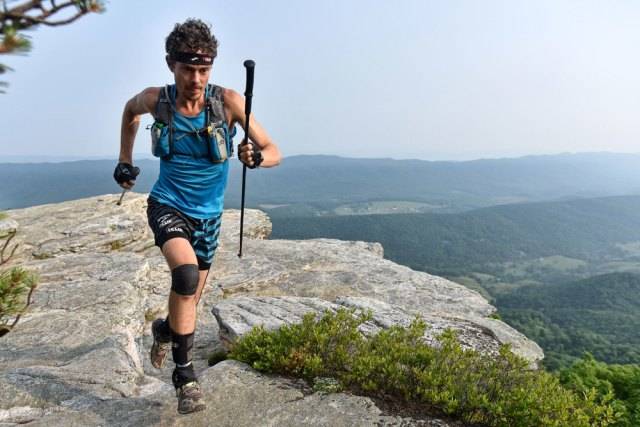 Photo: Scott Jurek website
Foreign artist Scott Jurek has set himself the goal of breaking the Appalachian Trail record for the second time in his life in September. Its first achievement took place in 2015.
Jurek is vegan and was one of the protagonists of the 2018 documentary "The Game Changers," directed by Louie Psihoyos, which showcases the benefits of a vegetable-based diet in the lives of several athletes.
To win the first record, Jurek drove a total of 3,508 kilometers between the states of Georgia and Maine in 46 days eight hours and eight minutes in 2015, surpassing the previous record of three hours, reports vegazeta.
Scott, who went vegan 23 years ago, now intends, at the age of 47, to prove himself again in the face of one of athletics' biggest challenges. The elevation change on the Appalachian Trail is such that it is akin to 16 climbs of Mount Everest. These multiple variations make the air rarer and therefore greatly complicate breathing. Of a total of three million people who venture onto the trail each year, only 1,000 complete the route.
To achieve a new record, he devoted every ounce of his diet to this goal.
"I rely on the vegetarian eggs found in some Just brand sandwiches. I also have vegan ice cream and green smoothies with spinach and kale and stuff like that "Jurek told the Great Vegan Athletes newspaper, adding that he was consuming" tons "of coconut oil, olive oil, olives, avocados and other sources of fat which contains nine calories for every gram. "
(Cover photo: Espaces http://www.espaces.ca/articles/sante-et-nutrition/nutrition/2645-le-regime-vegetalien-adapte-aux-sportifs )
Posted on 2021-09-13 16:21