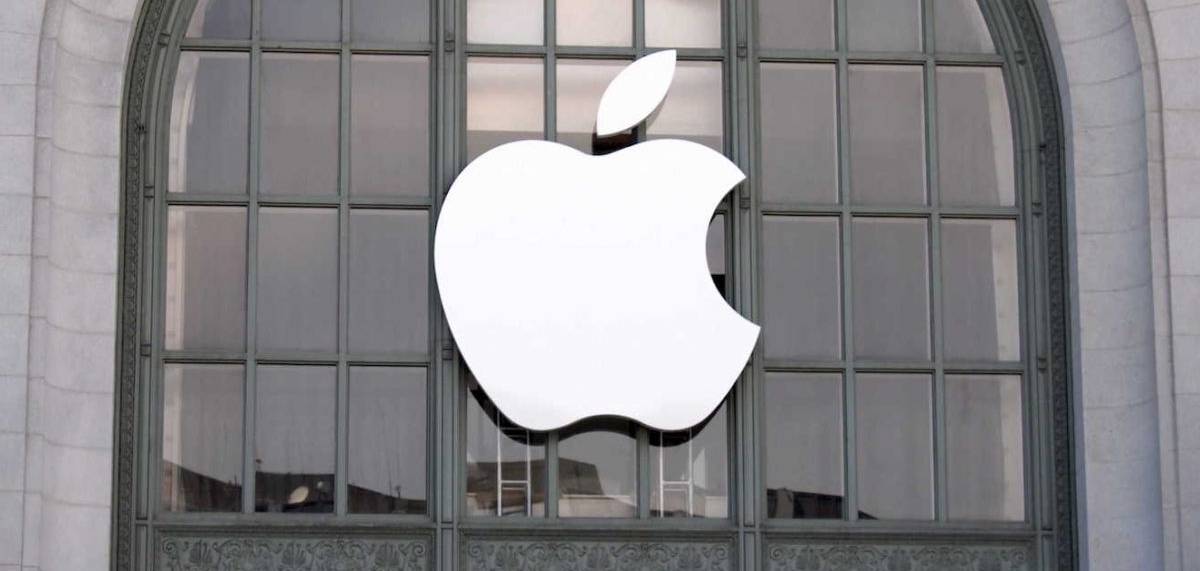 Apple
|
Posted on 2021-02-22 16:20
Apple is an American company engaged in the manufacture and sale of consumer electronics products and software. It was created in 1976 by Steve Jobs, Steve Wozniak and Ronal Wayne. Its turnover amounted to 230 billion dollars in 2019. It employs 137,000 people and operates 506 Apple Stores in 25 countries.
Apple has established a very precise roadmap in terms of eco-responsibility and has an ambitious objective: to reduce its impact on the climate to zero by 2030. For this, all players in the various manufacturing processes will be involved. .
Energy objective: all Apple suppliers must use 100% renewable energy by 2030. Energy consumption is a sensitive item for the American giant. In fact, almost half of its carbon footprint comes from the electricity used in manufacturing. Apple invests nearly $ 300 million in the China Clean Energy Fund to support the creation of new renewable electricity facilities
In 2019, Apple was awarded the UN Global Climate Action Award. In what way? By supplying all of its offices, stores and data centers which are particularly greedy in water and electricity in 44 countries with 100% renewable sources of electricity. Most of this electricity comes from facilities that Apple helped create. If the supply is not sufficient, Apple obtains the necessary energy from local markets or local power plants.
Zero waste goal: In 2015, Apple launched the Zero Waste program for its suppliers. As its name suggests, the goal is to avoid 100% the landfill of waste, essential produced in final assembly plants. To do this, Apple helps its suppliers to eliminate waste at landfill sites through a policy of reduction, reuse and recycling.
Apple stated: "In 2018, we were able to obtain 100% zero waste certifications for all final assembly plants for iPhone, iPad, Mac, Apple Watch, AirPods and HomePod 4 . In 2019, we broadened the reach of the program to include Apple TV final assembly sites. »And provided the following data:
More than 70

% of suppliers have committed to using 100% renewable electricity for Apple production, of which 2.7 gigawatts are already operational.

The

majority of iPhone final assembly plants have pledged to reduce their power consumption by 20% by the end of 2020.

Our

Zero Waste program for our suppliers has avoided the landfill of 1.3 million metric tonnes of waste since 2015, the equivalent of at least 100,000 garbage trucks.
On a related note, Apple announced that the new iPhones are produced from recycled rare earths, news that has environmental as well as geopolitical implications. Lisa Jackson, director of environmental policy for the California group said: "For the first time, we are using 100% recycled rare earths in all magnets, including the new camera:
100%:

The iPhone 11, iPhone 11 Pro and iPhone 11 Pro Max are the first smartphones whose Taptic Engine is made of 100% recycled rare earths

.
4.3 M:

Our use of low carbon aluminum and recycled aluminum reduced our carbon footprint by 4.3 million metric tonnes in 2019.

58%:

We have reduced the proportion of plastic in our packaging by 58% in four years. "
Apple is looking for ways to reduce its carbon footprint. To do this, it has created a Carbon Solutions Fund. It is a partnership with the organization Conservation International, aimed at the protection and restoration of forests, wetlands and meadows around the world in order to permanently eliminate excessive amounts of carbon dioxide from the atmosphere. Here are 2 concrete examples developed thanks to this plan and this partnership:
Restoration and protection of a mangrove forest of nearly 11,000 hectares along the Colombian coast and introduction of a new method of measuring the "blue carbon" stored by the mangrove in the roots and underwater soils. "Mangroves play an important role in the fight against climate change, because they are able to store ten times more carbon than terrestrial forests. They can store one million metric tonnes of CO₂ for the duration of the project. "
According to Apple "in just two years, this project could eliminate the equivalent of emissions generated by our fleet of Plans vehicles over the next ten years, while protecting coastal populations and ecosystems."
Another example of collaboration with Conservation International to naturally restore the deteriorated savannah of the Chyulu Hills in Kenya. The idea is to involve local populations in the regeneration of the ecosystem and the strengthening of local livelihoods.
In addition, Apple is committed to making a special effort to the materials used by studying the impacts they have on the environment. The aim is to prioritize those that can be recycled or renewed, without having to tap into nature.
When this is not possible because the elements used do not meet Apple's quality standards, the American giant invents new methods. For example, by developing a bespoke aluminum alloy for MacBook Air, Mac mini, iPad and Apple Watch cases which, even if it is 100% recycled, does not compromise the quality of the product.
Two other positions stand out in any move towards an ethical and eco-responsible business activity. These are packaging and paper.
A multinational like Apple has to manage large quantities of packaging. Therefore, how can we make a visible and drastic reduction in the carbon footprint that such a post can have? Apple is implementing the following avenues: eliminating plastic, increasing the proportion of recycled materials and reducing the volume of packaging. For the iPhone 7, for example, it went from plastic trays to molded fiber alternatives. A trend that has become widespread since most packaging today consists of fibers. All the plastic bags in stores have been replaced by 100% fiber bags made up mainly of recycled content.
When it comes to paper sourcing, Apple is on track to meet its targets. In fact, since 2017, 100% of the wood fibers constituting paper and packaging come from recycled or responsible sourcing materials 1 . When it is necessary to use virgin fibers, Apple says it chooses wood from responsibly managed forests.
In this area, Apple reported the following: "In order to ensure the sustainability of the global supply chain for responsibly produced paper, we have partnered with The Conservation Fund and WWF (World Wildlife Fund) to protect and improve the management of over 400,000 hectares of harvestable forests in the United States and China. And when forests thrive, so do the people and wildlife that depend on them. "
Posted on 2021-02-22 16:20