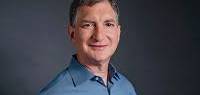 AMD
|
Posted on 2021-11-29 16:57
We never stop AMD: in parallel with its success in the field of consumer chips, the American chip designer is all fire in the professional world. After its Opterons, once champions of supercomputing, were literally obliterated from the market by Intel's Xeons, AMD is also taking its revenge in the world of data centers and other supercomputers.
Almost absent from radar screens recently, now at the end of 2021, 15% of the Top 500 supercomputers are powered by EPYCs, its very high power professional chips.
The eternal challenger of Intel does not seem ready to stop since it has just announced its new Milan X and Genoa CPUs - the latter will be the first chip of its kind to be engraved in 5 nm - as well as a GPU dedicated to high performance computing, the Instinct MI200. A GPU that claims to be up to x5 faster in some calculations than the A100 chips, the most powerful GPUs of its kind from its competitor Nvidia, which controls more than 90% of professional GPUs.
We had the opportunity to chat with Mark Papermaster, Chief Technology Officer and Executive Vice President, Technology and Engineering at AMD. The technological right-hand man of Lisa Su, a brilliant boss who breathed new life into a business that was in serious decline in the 2010s.
Mark Papermaster, senior executive of AMD, spoke in Europe on the occasion of the Websummit 2021, where he arrived with a shocking sentence:
"We want to increase the energy efficiency of data centers by 30 by 2025 ".
An impossible promise to get people talking about their business? A number to make the buzz? Besides the fact that it's not too much of the house genre - when it comes to challenge number 1, bluffing isn't a good idea - the backlash of broken promises seems too strong.
So how and with what to achieve such a goal? And above all, why now?
The pandemic has accelerated everything
" The world of microprocessors is full of macrobooms ", begins Mark Papermaster to characterize the times we are living in.
"We are at a turning point in the history of our industry (semiconductors, ndr). And the pace is dictated by an exponential need for computing power ".
Between the development of AI, the autonomous car, SVOD, etc. there are many industries that are transforming and transforming our world.
But this thirst has been accelerated by the pandemic. And this, in a shattering way:
"The digital transformation that was underway has exploded due to COVID-19. Some companies, some industries have had to make radical decisions overnight, " he continues, referring to massive equipment purchases or the explosion of cloud services.
"Here we are at the next step where we generate and consume a massive volume of data. For example, teleworking has resulted in a fivefold increase in the volume of data linked to videoconferencing ".
And to handle those video streams, the real-time encoding and decoding of Netflix series, the massive calculations to train the AIs that enhance the images in your software, you need power. Lots of power.
Hence the explosion in the number of cores, cache memory, frequency and all the other attributes that make up microprocessors.
Fleas swollen with hormones
64 cores / 128 jobs and industry leading amount of cache memory - 804 MB! -, the newly announced EPYC Milan X chip is a computational monster. A beautiful baby, designed on the very modular architecture which made the success of all AMD CPU lines of the "Zen" generation. A chip that will be available next year, and which announces from the day of its officialization the name and some of the characteristics of its successor, the Genoa chip.
And that's just for CPUs, because GPUs aren't left out. Here too, AMD is making its revolution and is replicating, in this segment, that it has already succeeded in the world of consumer GPUs - more or less adopting its success with CPUs.
With its new CDNA architecture dedicated to computing, AMD's new Instinct MI200 chip promises, on paper at least, to hurt Nvidia. Not content with atomizing its own previous generation of computing GPUs, AMD is indeed showing here, for the first time in its history, promises of domination over the GPUs of its competitor Nvidia, leader in consumer GPUs, but above all archi leader. high-performance GPUs.
"While our roadmap is rich in high-performance components, our goal of increasing the energy efficiency of data centers by 30 times cannot be achieved by improving just one component," explains Mark Papermaster.
Like Intel and its OneApi, AMD pleads for a computing world that is improving at all levels. And above all, opt for smarter approaches.
A plural approach
If the takeover of ARM, by Nvidia, sparks a lot of ink, it is a more discreet one, but almost as big, and also very important. At the start of the year, AMD announced its takeover of Xilinx, a company you may not have heard of, but which will still cost AMD 35 billion euros!
"The takeover of Xilinx's programmable chips (fPGAs in the jargon, note) is part of a new heterogeneous approach. As the loads and the variety of types of calculations increase, around AI or video for example, it is important to correctly use the right chips for the right tasks, " explains Mark Papermaster.
In all of these tasks, the one whose thirst for power needs seems endless is AI. Because if this acronym is used in all sauces, it is not only a marketing effect. It is a reality on the ground.
"AI is now in all businesses," confirms Mark Papermaster. "If in the past the CPU did everything, then the GPU took over. But now, with the variety of tasks, be it machine learning or inference, you have to combine the chips according to the tasks. And Xilinx's programmable chips and those dedicated to AI perfectly complement our portfolio, "said the AMD representative.
Indeed, it is in part this cocktail of chips that could allow AMD to achieve its energy efficiency goals. In part only.
"To achieve such a level of improvement, the whole chain must be taken into account. There are the chips of course, but also the manufacturing processes and the software part. The key word here is maximum adaptability to achieve maximum efficiency, and thus achieve the goals we have set for ourselves , "he adds.
AMD, champion of cooperation and adaptation
From a distance, AMD's approach resembles that of Intel. Like its perennial rival and semiconductor titan, AMD designs and develops x86 chips. Like him, he is involved in the consumer and professional markets. Like Intel, which bought Altera in 2015, AMD has acquired a champion of fPGA chips. And like AMD, Intel is making high performance graphics cards. The overall strategy of the two players therefore seems similar.
However, AMD is not Intel. On the one hand, it is not a founder, that is to say it does not have its own factories, and subcontracts the production of its chips, especially to TSMC.
On the other hand, it remains an eternal challenger to Intel on CPUs, and Nvidia on graphics cards. For a long time AMD was also the only player to make both CPUs, GPUs, APUs (it was he who invented these two-in-one chips) while working for other players, such as Sony or Microsoft. . A side touches any multitasking that has made it fragile in the past, often relegating it to the rank of "cheap alternative" in all markets.
But the "Lisa Su" wind that has blown the company since 2014 has carried AMD on the waves of success. How? 'Or' What ? By turning weaknesses into strengths.
"Our fabless model is proving to be very effective since it allows us to focus on differentiation, on design. And then, with our business of made-to-measure chips with our various clients (such as Sony, Microsoft or Valve, editor's note), we have solid experience in working with third-party foundries, " explains Mark Papermaster.
And the leader of AMD does not hesitate to add that the past of "little" Thumbnail of the chips, gave them an advantage.
"Today we are big, but one of our great strengths is that we always try to act and behave like a small company. We have this culture of collaboration, and today it is paying off, " he concludes.
Sources:
- 01.Net
Posted on 2021-11-29 16:57