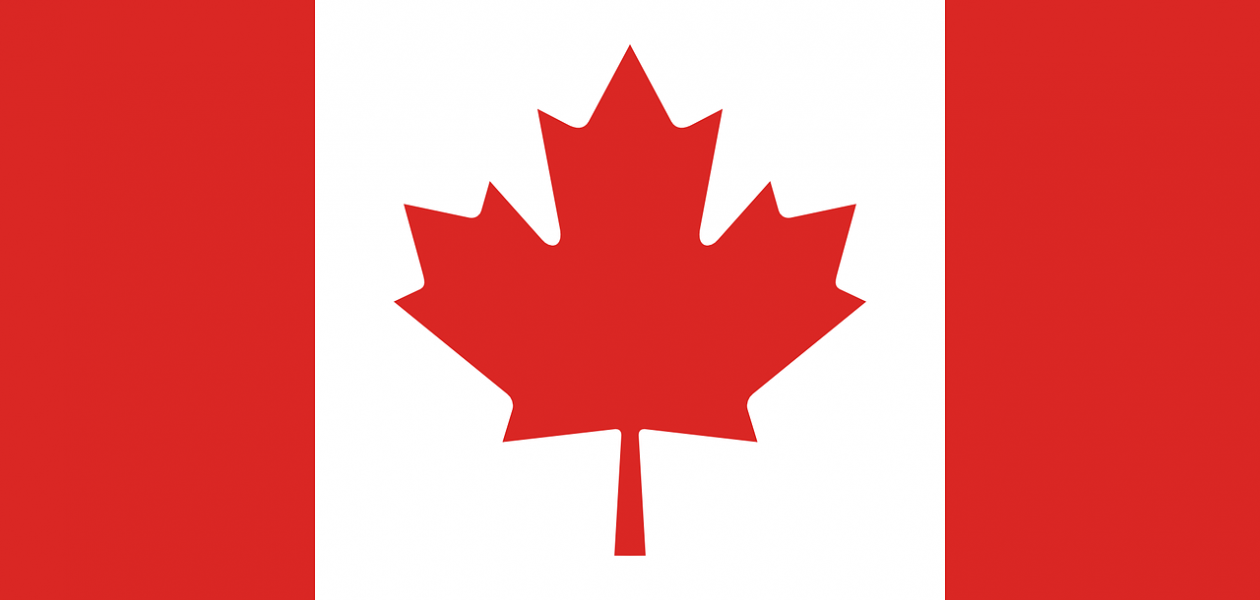 7th Adaptation Futures conference.
|
Posted on 2023-10-10 13:25
Northern and Indigenous communities are facing some of the harshest effects of climate change. Investing in adaptation measures will help keep them safe, create economic opportunities, and help avoid the steep and rising costs caused by increasingly extreme weather. Many Indigenous communities are already leading the way to building a more climate-resilient future through climate monitoring, adaptation solutions, and the transition to clean energy.
Today, more than 100 Indigenous and northern climate leaders from across Canada joined the international climate change adaptation community in Montreal for the 7th edition of the Adaptation Futures Conference. Throughout the week, more than 1,500 global experts in climate adaptation are gathering at the conference to present their work, discuss emerging and innovative issues, and build networks.
To emphasize the important contributions of Indigenous Peoples to climate leadership, the Honourable Steven Guilbeault, Minister of Environment and Climate Change, welcomed Indigenous delegates from Canada and around the world at a networking reception on October 2.
This year's conference will focus on equity and justice. It will seek to better recognize Indigenous Peoples' leadership in advancing climate change adaptation. Indigenous Peoples have a long and rich history of inhabiting, adapting to, and caring for their environments. As the eyes and ears on the ground, Indigenous Peoples are uniquely positioned to lead the way using the Indigenous Knowledge systems they have cultivated since time immemorial.
Across the country, community-led adaptation projects are making a difference. These are some examples of the hundreds of initiatives underway in Indigenous and northern communities:
Making ice travel safer for communities in Nunatsiavut through Inuit Knowledge of ice monitoring.

Ensuring food security in Nunatsiavut by monitoring the population sizes, breeding areas, and habitat of ptarmigan, an important game bird.

Improving the livability and sustainability of housing in the Hamlet of Cambridge Bay, Nunavut, by undertaking a master drainage plan and a snow study to reduce flooding risks.

Protecting the community of Old Masset, British Columbia, from rising sea levels, erosion impacts, and increasing storm activity by undertaking a feasibility study with nature-based infrastructure options.
Supporting Indigenous leadership and co-developing solutions to address climate change in First Nations, Inuit and Métis communities is central to advancing the reconciliation journey and self-determination. The Government of Canada will continue to work in partnership with Indigenous Peoples to advance Indigenous climate leadership and support Indigenous and northern communities as they work toward their climate goals.
Quotes
"Gin 'waadluwaan gud 'ahl kwaagiidang (Xaad Kil, Northern Haida dialect). Everything depends on everything else. Gaw Xaadee's (Old Massett Haida's) are proud to learn more from the Adaptation Futures Conference. It's important that we share what we have learned and gained from this conference with our future generations." - Kwaa Tsaaps, Patrika McEvoy - Old Massett Village Councillor.
"In a world where the effects of climate change continue to intensify, it's time to act! At the Adaptation Futures Conference, the global movement continues, allowing us to advance — and shape — a more sustainable future. As Indigenous leaders, we assist in sharing generations of Traditional Knowledge, insights, experiences and solutions grounded in our natural environment. Indigenous Peoples help forge paths of climate action and cultivate the seeds of adaptation that will flourish on a global scale. I am looking forward to participating in the dialogue and sharing our important adaptation work through an Indigenous lens." - Trent Moraes - Deputy Chief Councillor, Skidegate Band Council;
"Misipawistik Cree Nation is committed to protecting our lands and waters. In the last 150 years, we have faced increasing challenges and threats to our lands and way of life. Climate change is only the latest challenge. We are using our traditional knowledge and scientific monitoring to understand these combined threats and how they are affecting our land so that we can develop strategies to ensure land protection, continuity of our culture and way of life." - Becky Cook - Lands Monitoring Manager, Misipawistik Cree Nation.
"Indigenous Peoples are already leading our collective response to climate change in Canada and across the globe. Throughout my travels across the North and Arctic, I have seen firsthand the innovative, community-led climate adaptation projects being developed and implemented by Indigenous Peoples. We will continue to work together in partnership and take the necessary action to fight climate change, create economic prosperity, and build a strong, healthy, sustainable future for all." - The Honourable Dan Vandal, P.C., M.P. - Minister of Northern Affairs and Minister responsible for PrairiesCan and CanNor
"Indigenous Peoples have long histories of living on, adapting to, and stewarding their lands. The Government of Canada will continue to work with First Nations, Inuit and Métis to advance an Indigenous Climate Leadership Agenda and distinctions-based strategies that ensure Indigenous Peoples have the resources and authorities necessary to advance self-determined climate action from coast to coast to coast. By taking action to adapt to the changing climate, we will build resilient communities and economies that are able to thrive for generations to come." - The Honourable Gary Anandasangaree - Minister of Crown-Indigenous Relations
"Indigenous Peoples have been leading the way for decades in raising awareness around climate change. Today, they are disproportionately affected by the impacts of climate change. This conference showcases Indigenous climate leadership on the international stage. It will help incorporate more Indigenous Knowledge into our practices and support more community-led climate adaptation projects. This is a great opportunity for Canada to learn from Indigenous communities about climate change adaptation." - The Honourable Patty Hajdu - Minister of Indigenous Services
"Indigenous Peoples are on the front lines of climate change in Canada and around the world. Through their intergenerational knowledge, legal systems, governance, values, worldviews, and relations, Indigenous Peoples are a source of strength and knowledge in adapting and building resilience to climate change impacts. Our government is committed to supporting self-determined action in addressing Indigenous partners' climate priorities. By continuing to work together, we all benefit. This is key to securing a thriving natural environment for future generations." - The Honourable Steven Guilbeault - Minister of Environment and Climate Change
Quick facts
The Adaptation Futures conference series is the premier international conference dedicated entirely to climate change adaptation. It brings together researchers, decision-makers, practitioners, industry representatives, and communicators to present their adaptation work, learn from others, and build networks. This conference is the flagship event of the World Adaptation Science Program, one of the four components of the Global Climate Program.

Crown-Indigenous Relations and Northern Affairs Canada, Indigenous Services Canada, and Environment and Climate Change Canada contributed $588,000 in funding to support various conference components: the Indigenous cultural component, the scientific Indigenous programming, sponsoring travel for approximately 120 Indigenous and northern stakeholders, and hosting a welcome reception for Indigenous participants at the Biosphere on October 2.

Canada's International Development Research Centre is supporting Indigenous delegates from Bolivia, Chile, Colombia, Ecuador, Mexico, and Peru to attend the conference and share lessons from efforts to amplify their voices and rights in climate action.

To support climate adaptation in Indigenous and northern communities, Crown-Indigenous Relations and Northern Affairs Canada has created three programs to help communities identify areas of concern, plan adaptation measures, and build the skills, knowledge, and resources they need to enhance their resilience. These programs include:

Indigenous Services Canada's Climate Change and Health Adaptation Program funds First Nations and Inuit communities' efforts to identify, assess, and respond to the health impacts of climate change. The program enables communities to:

develop and implement health-related adaptation or action plans,

develop knowledge-building and communication materials, and

support adaptation decision-making at the local, regional and national levels

By advancing an Indigenous Climate Leadership Agenda, Canada is implementing Article 29 of the United Nations Declaration on the Rights of Indigenous Peoples Act. As part of this effort, the Government of Canada is working with Indigenous partners across the country to set the long-term approach to partnership on climate, which upholds and implements Indigenous Peoples' right to self-determination and right to participate in decision-making and ensures access to predictable and equitable funding for climate action.

To further help all aspects of society to better work together, the Government of Canada developed a National Adaptation Strategy with provincial and territorial governments, Indigenous partners, the private sector, non-governmental organizations, adaptation experts, and youth. The National Adaptation Strategy lays out an inclusive vision for Canada in a changing climate and how to get there.

Through the National Adaptation Strategy, Canada has committed $50 million over five years, starting in 2023–2024, to enhance support for Indigenous adaptation projects and priorities through CIRNAC's existing climate adaptation programs.
Sources :
- Government of Canada
Posted on 2023-10-10 13:25